Interview by Séphora Talmud // Photos by Elodie Daguin.
Translated by Christabel Chubb.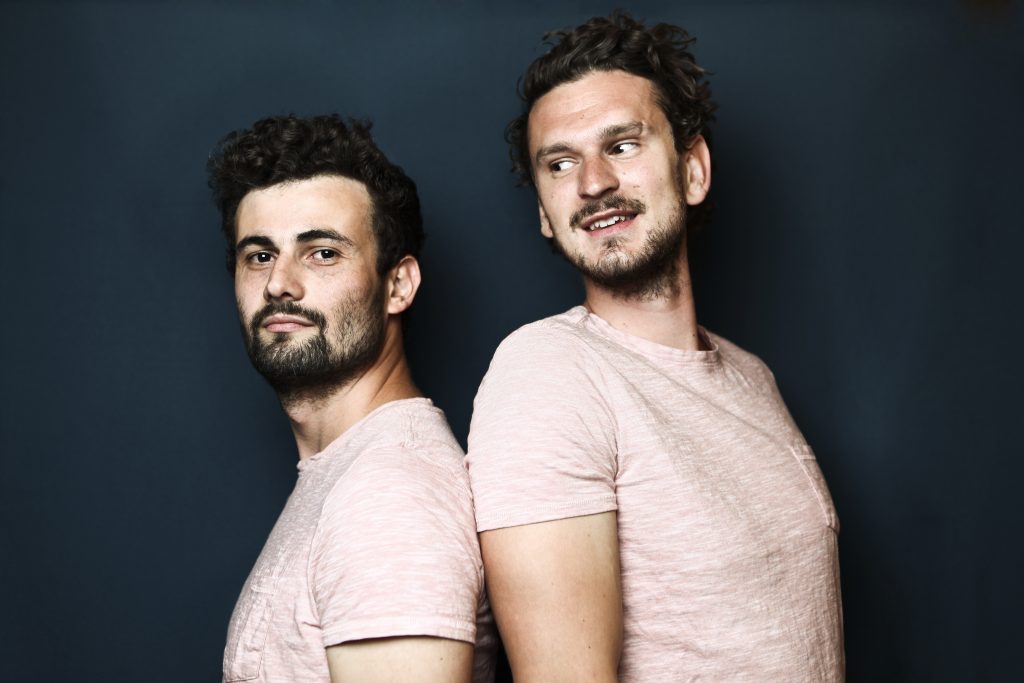 Florian Daguin is an architect, Gilles Feuermann is an artistic director. Both on the brink of 30, the two men tell the stories of their creative journeys, each full of curiosity, and exchange stories about their passions which have now become jobs. The visions of these inspired and inspiring creative men, who often work in the shadows, deserve to take the spotlight.
Your favourite colour?
Gilles: Blue
Florian: Red
The city you'd most like to live in?
Florian: The countryside
Gilles: Bordeaux
What's your favourite quality in a man/woman?
Florian: A sense of humor/ honesty
Gilles: A sense of humor/ curiosity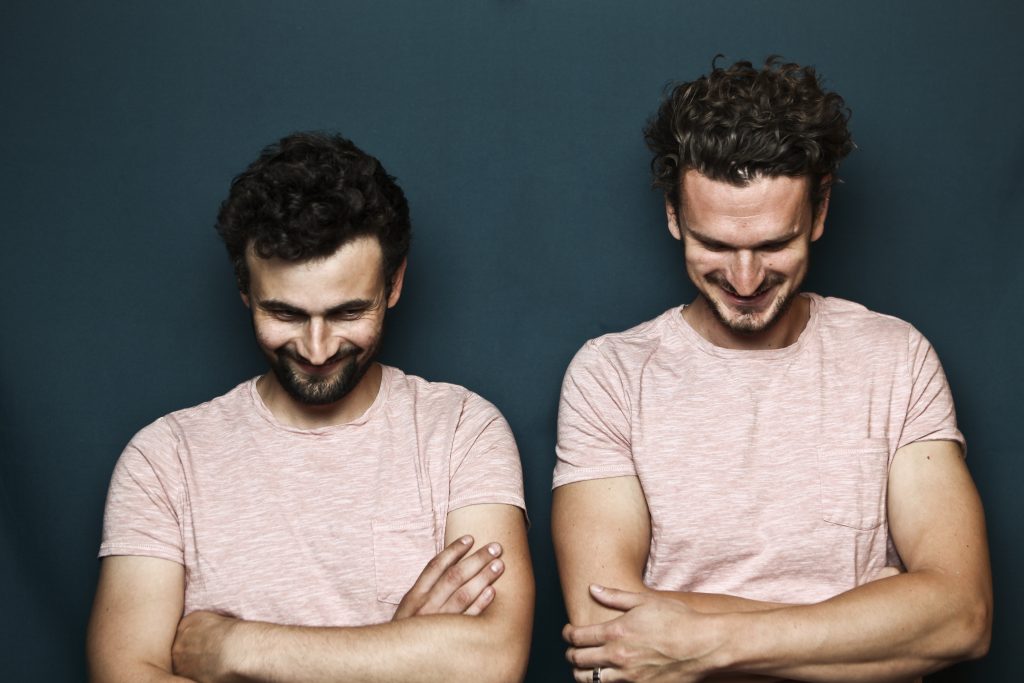 Florian: You first!
Gilles: Thank you. My name is Gilles, I'm 29 and an artistic director at StudioM, which is part of GroupM France, a large media agency. I work across all of their departments and media accounts, which are widely varied; I do web, print and video work.
Florian: Cool, and before that, what did you do?
Gilles: When I was younger I wanted to get into work quite quickly. I received a certificate of Technical Education in electronics, and then a vocational baccalaureate, during which my professor of plastic arts encouraged me to get into art, graphic design and software, which I loved. My parents followed me to Strasbourg, where we found a school. There I studied graphic design for 3 years. I got to Paris when I was 22.
Florian: That's great. You got started straight away.
Gilles: Yes I got into graphic design and artistic direction. I worked in that for more than 6 years and I enjoyed it. I started by doing an internship, with a professional contract, and then I started to climb the ladder, doing graphic design in increasingly important positions. I mostly work with graphic designers, retouchers photographers or illustrators, who are often freelance.
Florian: Do you put the team together according to the project you're working on?
Gilles: Exactly. We work on all aspects of the job. Being the artistic director means I can coordinate everything. Of course, I'm not just giving out orders; I get everything together to try and produce something beautiful. And you, what do you do?
Florian: My name is Florian, I'm 28. I came to Paris from my birth town of Bourgogne when I was 18 to do a 5 year architecture course. I was really enthusiastic, unlike at school where I was an average student in sciences. I thought that architecture was a really highbrow industry, and not for me. My parents pushed me to get involved with some competitions at school and I realised that it was a feasible option for me. But you mustn't confuse studies and jobs. You spend 5 years learning all this stuff, and when you get to the first meeting at the building site, you don't understand anything.
Gilles: Yes, it's completely different. There's more pressure, too.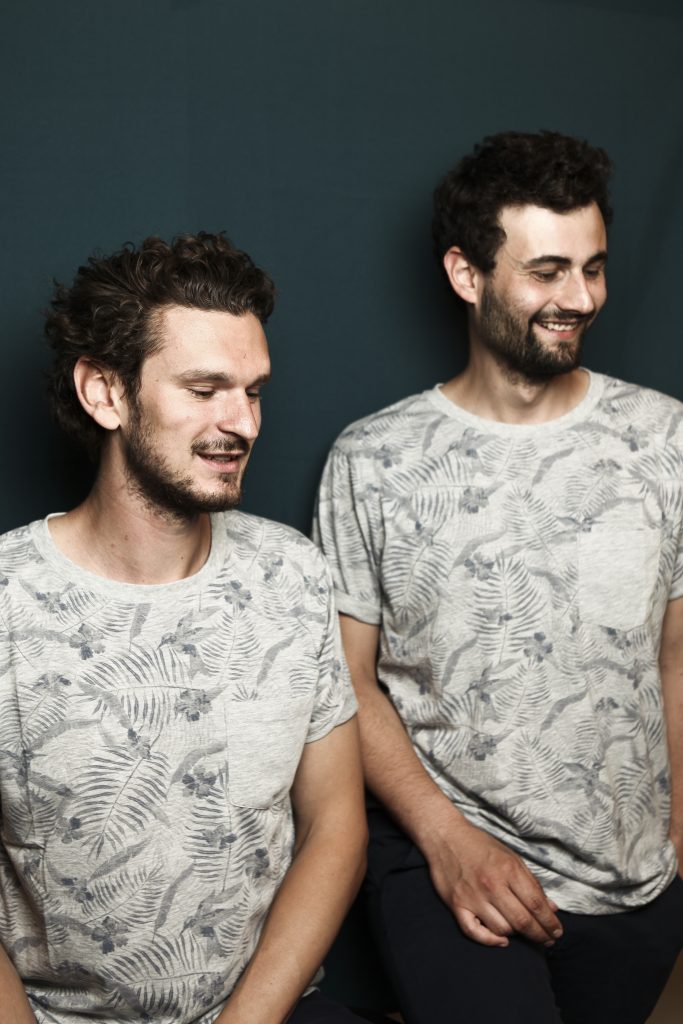 Florian: And it's great. You eventually accept that you're going to spend your whole life learning. It's now been 4 years since I started working as an architect for this firm with 7 people in total, which builds housing, mostly for the public demand. 70% of what we do is based on building housing developments, which includes between 150 and 250 houses. We work up to Orléans. The rest are new housing operations in Paris on abandoned wasteland between buildings, but that's more and more rare and complicated.
Gilles: Why? I guess that you don't have much space and so you have to think about the structure of what you're going to build.
Florian: On the wasteland, you can build between 5 and 15 houses, which are very complex. With all of the rules of town planning, the whole job is very restricted. We communicate a lot more with other architects who work on similar types of projects too. I have realised that my job is both creative and repetitive; it's the day-to-day changes that I like.
Gilles: Me too, it's exactly that! I repeat things, but I never work on the exact same stuff.
Florian: The pressure is definitely on the renters. But globally, 95% of the time, people are happy with the finished product. This year marks 10 years that I've been in Paris. I would love to go to province but keeping a direct link with Paris. When I'm here I miss space, plants, silence and darkness.
Gilles: I feel like in Paris, everything is complicated. There are so many things to do, every day is so full, you're busy non-stop. You really have to motivate yourself. Although living in a human-scale city, you get to grips with it. You take time to do certain things, and you become less frustrated.
Florian: Everything moves so quickly in Paris. Life's rhythm is exhausting.
Gilles: When I first arrived in Paris, I had a 2 hour daily commute on one run-down metro line to get to work, and after that I became immune to it all. I moved house, and after 6 months I bought a scooter. It was simple and practical and now I can get around all the time. On the weekends I go bike riding. It's so fun and to go to different places.  
Florian: I've gone around France a lot on my bike. I hate running, so a bike is a compromise; you're doing sport and you can see the landscape.
Florian: Are there any other fields of work that you think you'd enjoy? Because I feel like I could do 15 other jobs (like mechanics, cooking) and I could be just as happy as I am now as an architect.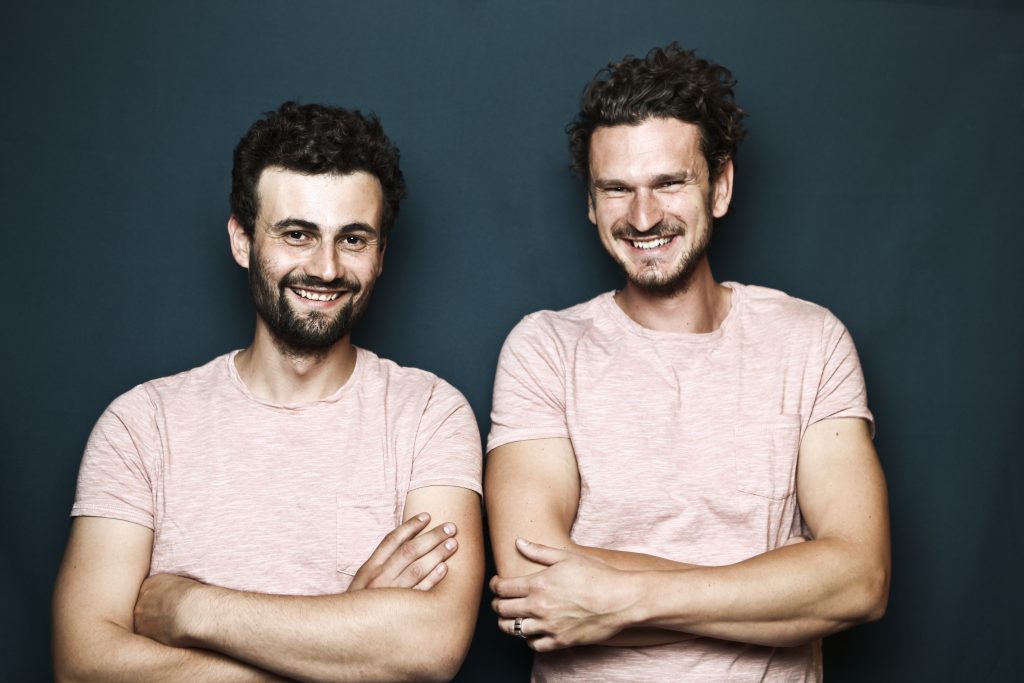 Gilles: I am passionate about extreme sports, it's a field which really appeals to me. Maybe I could do the side of photography of sports. A bit like Les Others, which is a collective which launched a magazine with photos of amazing trips. I take photos all the time. What are your sources of inspiration? I came through Bercy, there are some new crazy areas!
Florian: The school where I studied is in that area. In 2007, only 1/3 of the area had been built. Many things have been put up; it was a really good learning experience being in the middle of it all. Each building is interesting in it's own way. It's more about town planning that there are things to repeat. Have you been there on a Sunday? It's dead- like the office on a Sunday.
Gilles: Architecture is incredible. But yes, there's not much life in that area.
Florian: As far as inspirations are concerned, I don't idolise anyone. I prefer Japanese architecture; it's more minimalist, more sober and pure.  It's great. What inspires you?
Gilles: I always try and stay ahead. It's important in my job, because graphic design is changing all the time. It's not enough to say "We're going to do something new" when everything has already been done.
Florian: There's copy after copy. In architecture, if you really copy something, it's obvious.
Gilles: I'm talking more about inspirations and trends, as opposed to just copies. You can take inspiration but then always add your own touch.
Florian: As long as it's just a reflection of where you found your inspiration, it's not really a copy.
Gilles: You also have the clients brief. It's the job of the artistic director or the architect to diplomatically tell the client that you're not going to do the same thing but you're there to create something new.
Florian: In architecture, you have more concepts which are being copied but I think that's gratifying.
Gilles: Completely. Listen, I am happy, It's been so interesting to talk to you, because I always thought the job of an architect was to put your vision onto paper!
Florian: Haha, in effect, it's far from that! It's the same for me and what I find interesting is that beyond just our similar appearance, we have many similar qualities in life, even though we don't do the same job!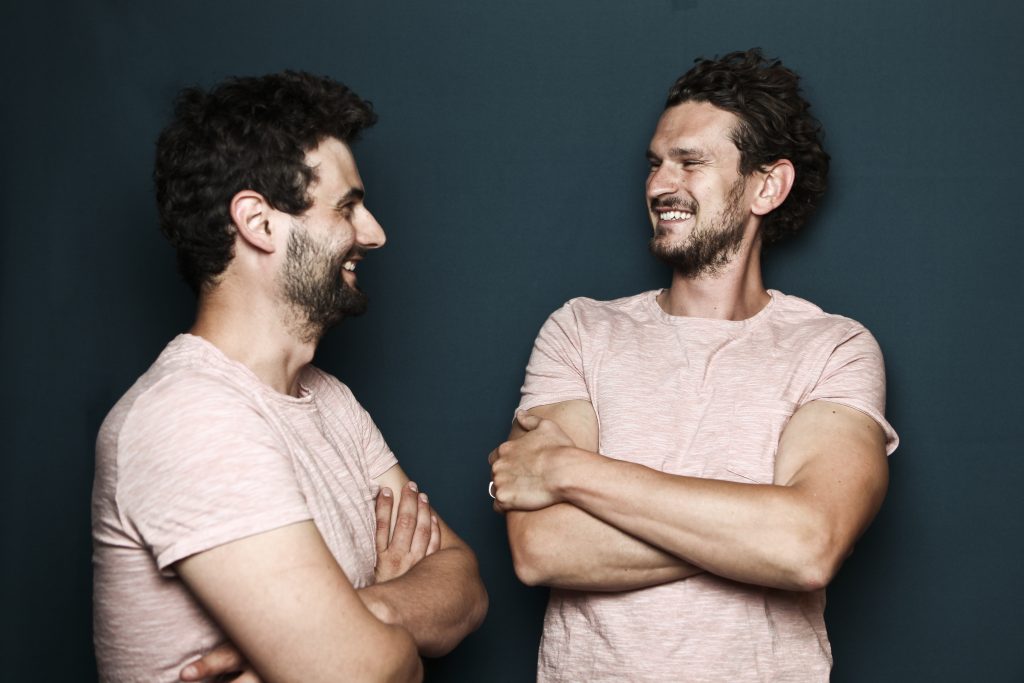 ++ Follow Florian Daguin on LinkedIn

++ Follow Gilles on Instagram, Pinterest and LinkedIn
Interview by Séphora Talmud // Photos by Elodie Daguin.
Translated by Christabel Chubb.