Interview by Séphora Talmud // Photos: Élodie Daguin. Translated by Christabel Chubb.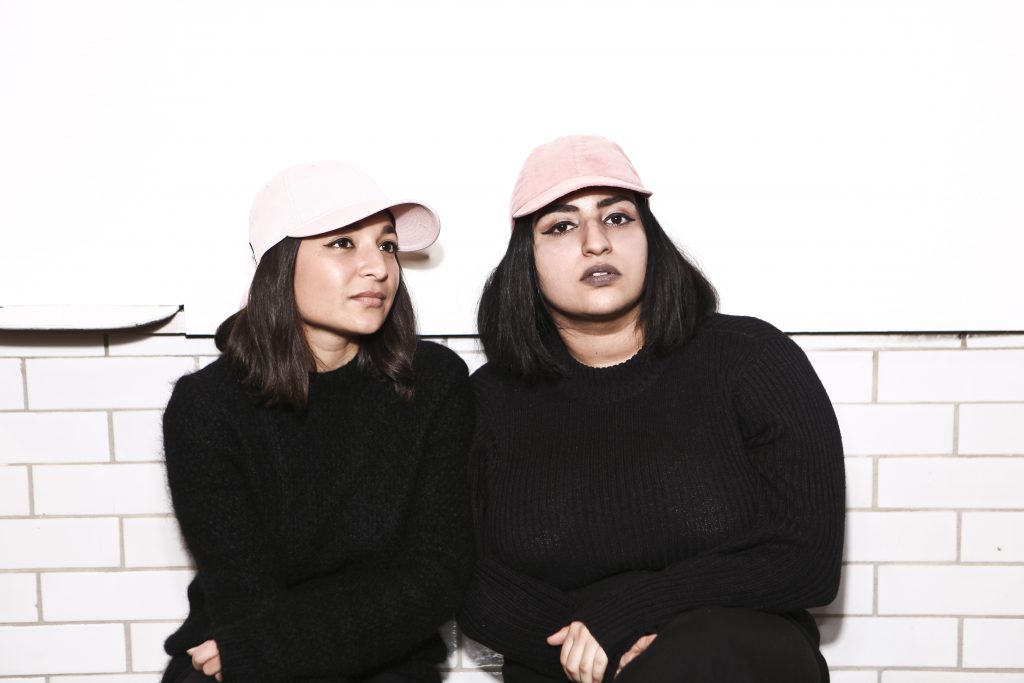 We call them « influencers ». Behind this mysterious title hide two mischievous, creative and ambitious girls. Their aura goes far beyond the borders of instagram, through their daring universes and their sincere way of speaking. Representatives of a generation, they give off an image which is a far cry from 'fashion blogger' clichés. Watch this space!
Your favorite color?
Roxane Ralidera: Black, always back
Neila Romeyssa Sayah: Purple
Which city would you love to live in?
Roxane Ralidera: London
Neila Romeyssa Sayah: Cairo or Beirut
Qualities you look for in a girl/boy?
Neila Romeyssa Sayah Sincerity/ gentleness
Roxane Ralidera: Sincerity/ integrity
---
Roxane Ralidera: Hey Neila Romeyssa! I'll admit, I stalked you before this interview. I looked at your instagram and it's true- we really look like each other. I am French-madagascan and im always told that I look Moroccan.
Neila Romeyssa Sayah: Haha same! People always think I am Moroccan, but I am actually from Algiers! I've been living in Paris for 6 months. I am 19. I am a first year student studying literature, publishing, media and audiovisual media at the Sorbonne, I am also an 'influencer', I've had a blog since 2014. I have also been doing a bit of work for the Maghreb Huffington Post since January 2015. I write what I want, such as an article called "Are you sure you want to call me a «Beurette», (meaning 'French woman of North African descent')?" How about you?
Roxane Ralidera: Ha cool! I am 23, I come from Montpellier and like you, I've been in Paris for 6 months. I am in my final year at the communication studies school, studying cash flow communication marketing, and I have had my own blog since 2010, and I joined the 'Bande en Sneakers' in 2016. We are 12 bloggers who all share a love for trainers, and on the 3rd Friday of every month we each post something on the blog based on a common theme. We also have an instagram account. A few weeks ago, we organised our first birthday party, in partnership with Reebok. We often hold events, and it's really starting to grow, which is cool!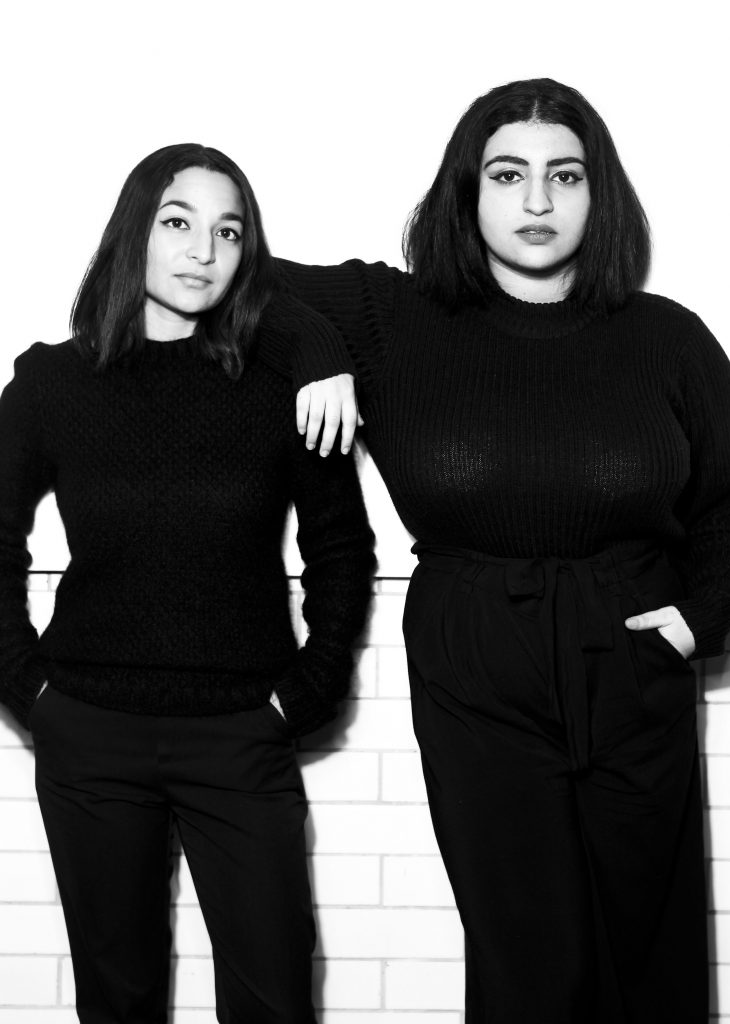 Neila Romeyssa Sayah: Amazing! I love working in a team, except for my instagram, where I decide what I am going to post by myself. I publish what I want, there is no pressure. But I also love having different opinions, and listening to others thoughts and ideas- it's really helpful!
Roxane Ralidera: I have a really hard time working in a team! I hate delegating work, when we are working on a project, it's me who takes control of absolutely everything. With the «Bande en Sneakers», even though we are 12 girls, it works well and we only post what we want. I've never had any problems refusing contracts. I never publicize things that I don't like. I always see girls who post things just for the money, which I find bizzare. How did you start your blog?
Neila Romeyssa Sayah: Actually, I first started the blog because I wanted to start a website, so that I had a place to put my holiday photos and photos of my outfits. It was a period of time when I was separated from everyone, and I was fed up with social media. I had just quit college during my final year, and never got my bacchelaureat- I went back as a free candidate after. I sent my blog to my friends and it began to take off, and thats how I discovered the world of bloggers. I was the only blogger in Algiers. I would go out at 5 in the morning to take photos in the street because I was scared of what people would say. But over time, given that I hung out in the same area, I got to know the locals and they really liked the blog, in this way it was a lot easier for me.
Roxane Ralidera: Is it hard being the only Algerian blogger?
Neila Romeyssa Sayah: I have already had a few I have had a few negative people who ask why I take photos of myself etc. Once, somebody tagged me in a Facebook article from Algerian media which was scandalized because of a girl with a skirt which stopped above the knee. I had a brain wave then, I carried on by blog to encourage Algerian women to go out into the streets and have their photo taken if that's what they want to do!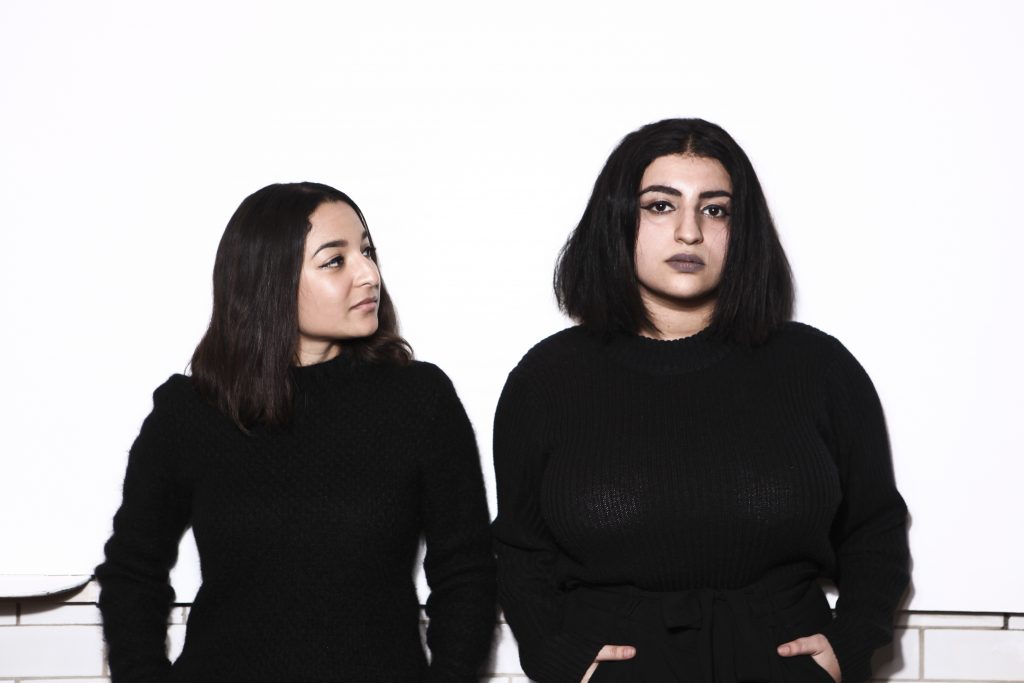 Roxane Ralidera: Who tends to visit your blog?
Neila Romeyssa Sayah: My readers are mostly based in North Africa, such as Tunisia, Morocco and Algeria. Since I have moved to France, I have gained more and more french readers, and there are also lots in the middle-east. My website isn't written in Arabic, but these readers are French-speaking. On Instagram, I dont get too much attention and so I started posting in Arabic. Theres undoubtedly more opportunities here in Paris than there are over there, where theres no press agency and they dont know what a blogger is. Some different medias have taken over from me, such as 'Style of Arabia', a blog which has arabic roots, but not from Algeria. It's easier to do that in France. I decided on Paris because most of my friends live here and I didn't want to be by myself! Paris is not necessarily my dream, it's just a priority for my studies.
Roxane Ralidera: I understand, it's the same for me! I'm here to study. While I'm here, I'd like to do something a bit more professional than university, like an internship after graduating, in luxury press. It's more a strategic choice, a launchpad into a career, but I don't see myself living here for the rest of my life.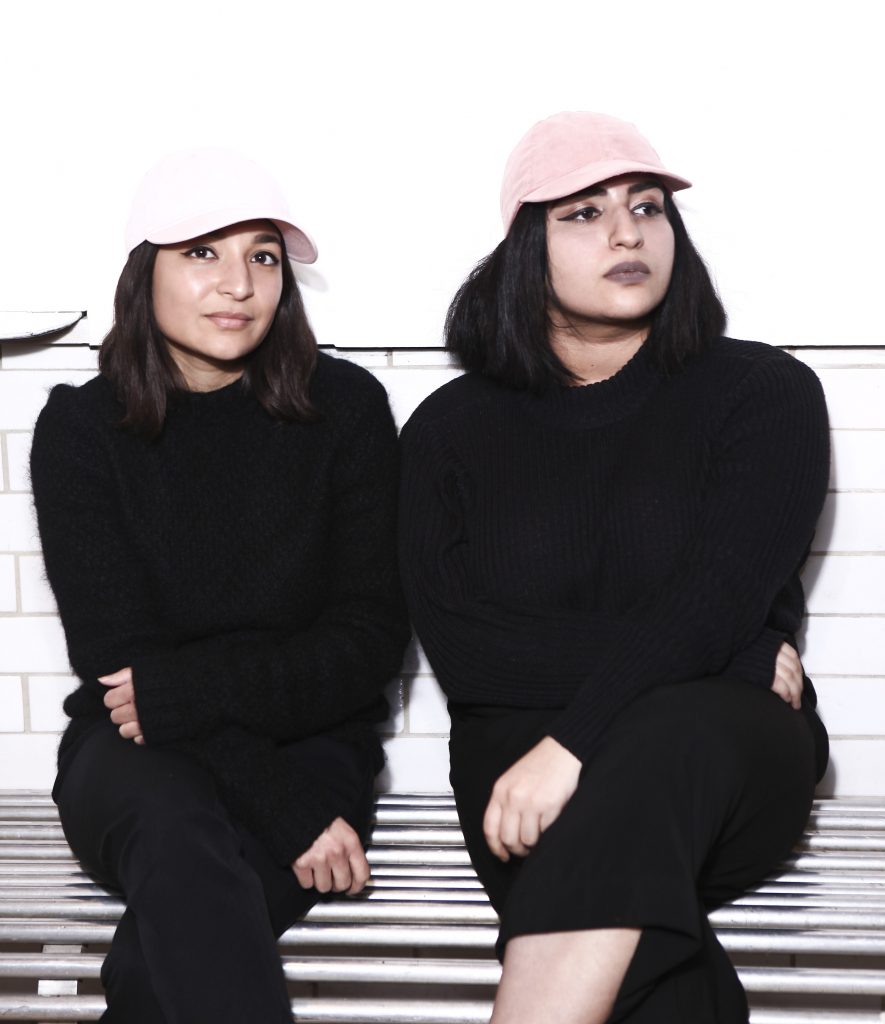 Neila Romeyssa Sayah: Me neither. I don't know if it's the same for you, but I find it hard to keep up both my studies and the blog. To be honest, sometimes I just want to give it all up. When I was in Algiers, I was used to seeing my family and my friends all the time. Even though from a young age I have been travelling between Paris and Algiers, nowadays I have to go home and cook for myself, and I even discovered what taxes are, and lots of things like that… which was all a bit sudden! Sometimes I find it easier to organise myself, but its difficult nonetheless.
Roxane Ralidera: Exactly. Two years ago, I went to London and I had to stop doing the blog, because I was working so hard, and I never had time to keep it up, and my little sister wasn't there to help me take photos. Since I arrived in Paris, I've slowly started to pick it up again, I did a blog post not long ago, and I joined the 'Bande en Sneakers'. Coming from Montpellier which is so far from everything, living in Paris is totally different! There are always loads of events to go to and interesting people to meet.
Neila Romeyssa Sayah: Yes, I understand completely.  When I was in Algeria, There was nothing going on for bloggers, and no events. Wait… it's your little sister who was taking photos of your looks when you were in Montpellier?
Roxane Ralidera: Yes- we were so young, I was 17 and my sister was 10! When I look back at the first photos we took, they aren't great, though I was quickly noticed by the press and was invited to parties!
Neila Romeyssa Sayah: That's great! How did you choose the name of your blog?
Roxane Ralidera: My blog is called Sunters. It doesn't really mean anything in particular, because I didn't want it to be directly linked to me personally. I started the blog as a passion, in 2010. Back then there was no such thing as sponsored articles, money or business. Now you always hear about girls who want to be fashion bloggers, but it wasn't originally a profession. You become a 'blogger' or an 'influencer'- as they are known today- because what you are doing is pleasant and true. I have always been a bit detached from that… It's almost a double life. On the side, I have my education, my professional ambitions.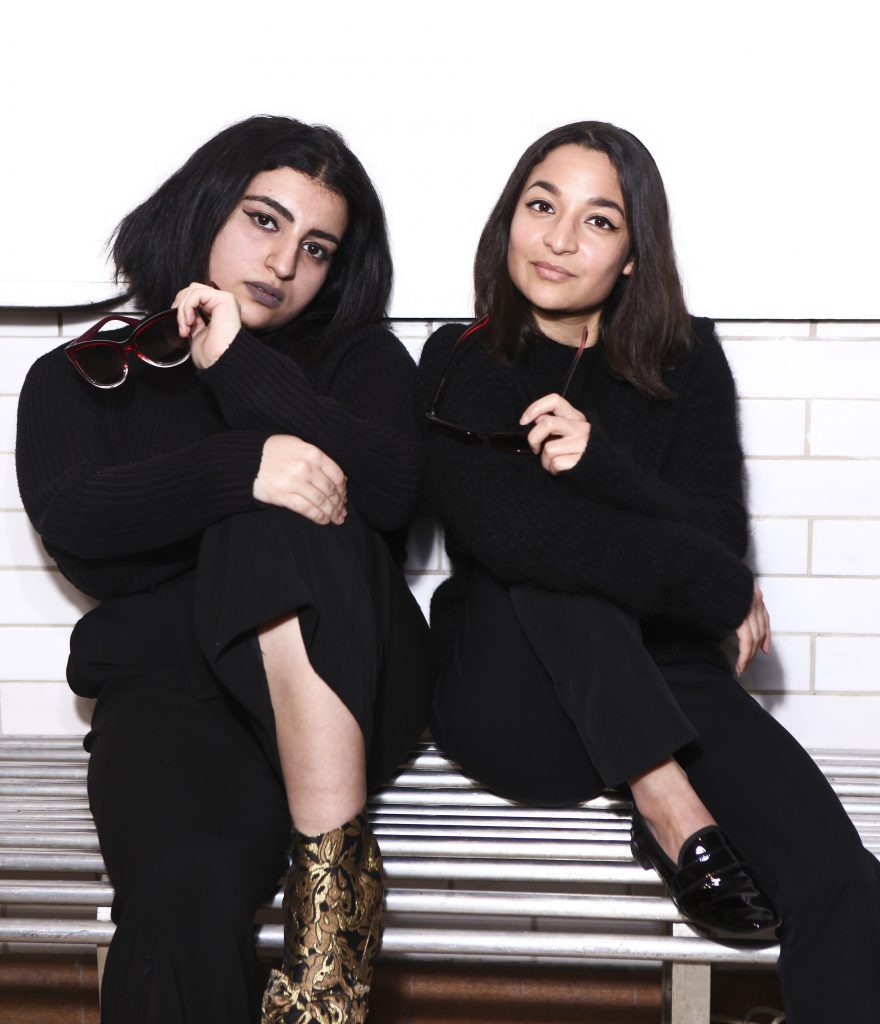 Neila Romeyssa Sayah: At first my blog was eponymous, with my two first names: Neila Romeyssa. I wanted to expand it by calling it The Coffee Knafeh. I thought it rhymed well and it is a nod towards the globally identifiable coffee break, and Knafeh, which is a Lebanese pastry which I have been eating since I was little, because my grandma used to lake it all the time. I wanted to bring a middle-eastern touch to my blog. There are several categories: above all I post my looks, holidays and lifestyle pieces or I talk about things which arrive for me in the post. I also speak a lot about arabic culture, either Berber-arabic or oriental-arabic.
Roxane Ralidera: In this way, you've made it more like a proper online magazine.
Neila Romeyssa Sayah: Yes, because now I have two contributors who work with me, and I love that makes it more like a proper website.
Roxane Ralidera: I noticed that when you start a blog, either you carry it on as a pure blog or you make it a bit more like an online magazine, like you have done.
Neila Romeyssa Sayah: Yes, that's exactly what I want to do. There are more contributors between the middle-east and the west, who are constantly publishing on my site. In 5 years time, I hope it will be possible.
Roxane Ralidera: That's great! At some point, I would like to become a luxury press director in London.
Neila Romeyssa Sayah: To be honest, if I could, I would do something crazy with a middle eastern brand, like stylistic creation… something by Neila Romeyssa, that would be amazing! I have realized that most of the brands I work with are independent. I've met designers such as Nafsika Skourti, which is a Jordanian brand, or Collina Strada, or even the shoe brand Maison Ernest, with whom I have collaborated before. In fact, These are people who I get along with, originally on a professional level, and over time we have become friends. I really like when that happens, it's so nice.
Roxane Ralidera: I agree! And what do you think of luxury french brands?
Neila Romeyssa Sayah: My first thought is Balenciaga, who has made straw bags similar to the ones my grandmas wear in Algeria. They costs 2 euros there and it makes me laugh to see them for sale now for around 1000 euros. I don't understand why a basket that you can find for sale in a market for just a few euros could cost so much. That's gone a bit too far. These brands need to be a bit more creative.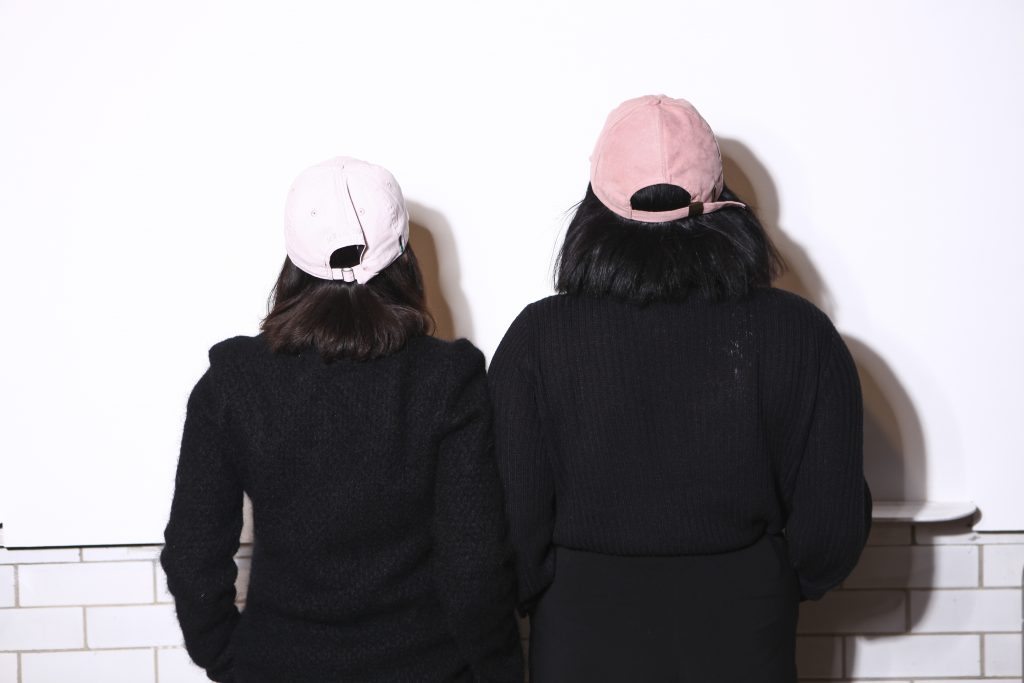 ++ Follow Roxane Ralidera on Facebook, Instagram, Twitter, LinkedIn and La Bande en Sneakers on Facebook and Instagram.
++ Follow Neila Romeyssa Sayah on Facebook, Instagram (1,2), Twitter, LinkedIn.
Interview by Séphora Talmud // Photos: Élodie Daguin.
Translated by Christabel Chubb.