Interview by Séphora Talmud // Photos: Élodie Daguin.
Translated by Christabel Chubb.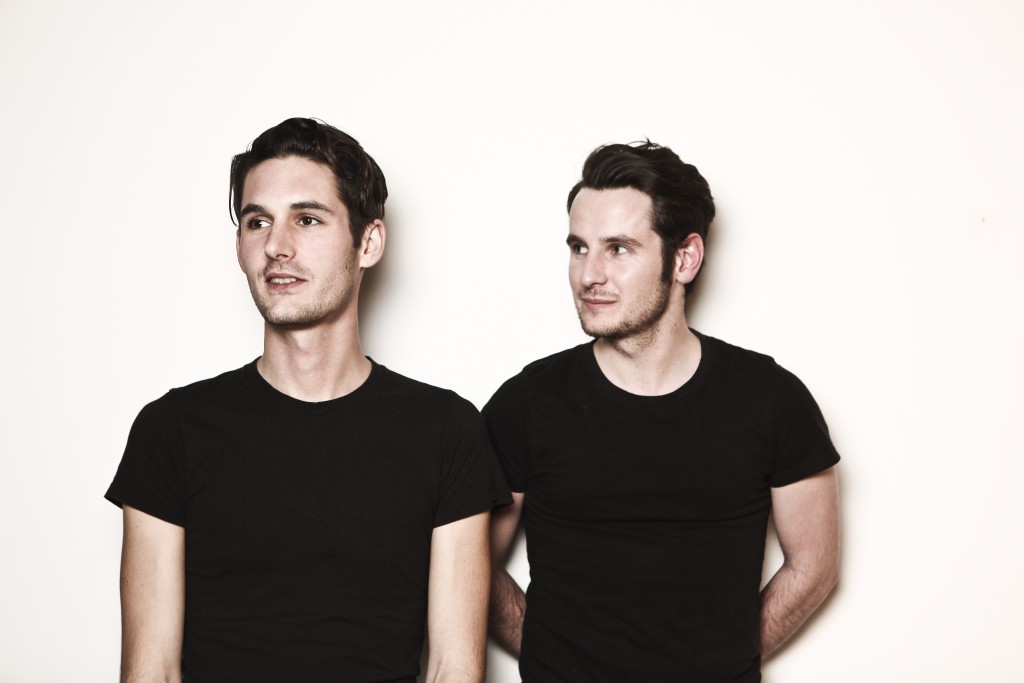 Two men, two destinies. One works in fashion, the other in music. These two dandies are starting to earn a reputation, through their passion and tireless work ethic.
Arthur Ouinet and David Simard have the same pure expression, looking towards the future, full of faith and hope. Their words offer an immeasurable added value to their respective original creations. They both have a bright future ahead of them.
The quality you look for in a man/woman?
Arthur Ouinet: Honesty/Modesty
David Simard: Empathy/Intelligence
They country where you'd most like to live?
Arthur Ouinet: In France, because it's my country and I am too proud to leave it; but as long as I was able to travel a lot all around the world to feed my curiosity!
David Simard: Canada! Especially on the west coast. The landscape, the wildlife and the flowers are all close to my heart.
Your favorite colour?
Arthur Ouinet: Navy blue, because for me it's a timeless color that represents simplicity, elegance and sobriety. And occasionally I'd say Bordeaux red!
David Simard: Navy blue, the color of the ocean.
---
Arthur Ouinet: Hey David! What do you do?
David Simard: Hey Arthur! I'm a folk and country musician. I come from the west coast of Canada and I've been living in Paris for 4 years. I'm 29. How about you?
Arthur Ouinet: I'm 26, I come from Bordeaux, South of France. I study communication and I've created a clothing brand called La.Sape, from the first name of my partner Louis, and mine, Arthur, which we combined to make the 'La' in La.Sape.
David Simard: What does 'Sape' mean?
Arthur Ouinet: 'Sape' has several meanings. In french slang a 'sape' is a beautiful piece of clothing. In the 1960s' in Congo, the Congolese created the "Société des Ambianceurs et Personnes Elégantes", in other words a society for elegant and jolly people, and the acronym is SAPE. It's a lifestyle, a way of talking, walking and dressing. It's fascinating. It's been popularized in these last few years through advertising, art and unfortunately also by Maître Gims… La Sape was a term which perfectly summed up our brand: we want to promote a solid, durable product, which is neither cheap nor extortionate, but understated and elegant, without being pretentious.
David Simard: Ok cool! And what do you work on?
Arthur Ouinet: We work with Samuel Beraha, a 65 year old consultant, known for his expertise and his craftsmanship, which he has used to launch his dress making workshop in Bordeaux. He knows all about the technical side of things, the popularity of each item of clothing and he shares all his pearls of wisdom with us. He has an old fashioned way of working, which is unique. It's an essential element for La.Sape. He's kind of like the man in the shadows. Without him, we wouldn't have been able to get this far. He's worked for 20 years for Zucca, a high-quality japanese brand. They created a range of work clothes aimed at those who work in the city- their slogan was great: 'Active clothes for inactive people'. These clothes were produced exclusively in Bordeaux, but in 2008, the business was hit by the economic crisis and he had to close his workshop. We wanted to recreate his experience today. Did you always know you wanted to be a musician?
David Simard: I finished high school and I told myself I was going to do music, because I had always wanted to. I taught myself music and it went well! I found my path almost straight away. I listened to the work of loads of authors/composers, like Leonard Cohen, Rufus Wainwright, Jeff Buckley, Tom Waits and Hank William… Now, my modern influencers are my friend Timber Timbre, Petunia or The Weather Station from Toronto. We all have the same roots.
Arthur Ouinet: Do you sing in English or in French? I admit that I don't listen to this style of music, I prefer hip-hop.
David Simard: I also really like hip-hop, but I only know the old stuff. I sing in English because given my level of French I wouldn't dare writing in it, and I don't want to make something average.
Arthur Ouinet: I understand.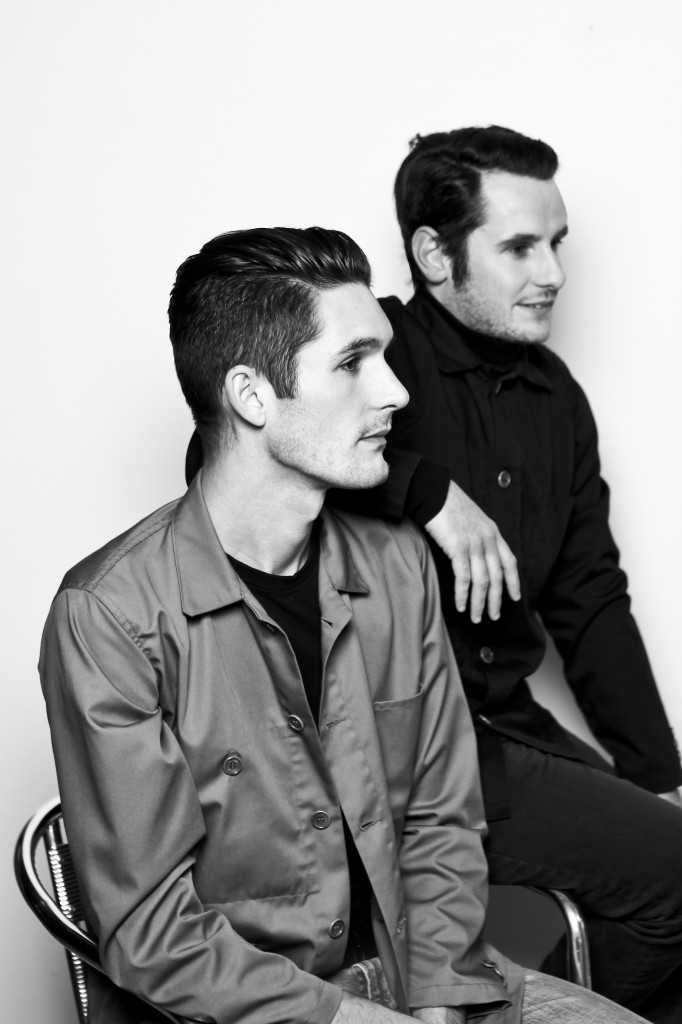 David Simard: My songs are about my experiences, in the larger sense. It began when I started to live through or experience something and I began looking for the meaning behind these events, and explore how I had grown as a result of them. I also write for other artists. For example, at the moment, I am helping a french electro pop/r'n'b musician to write in English. In general, he starts it off with a phrase and a melody and I carry it on. I'm quite good at this, I think, I really enjoy it. But that's pop music, so it's easier, because it doesn't need to have a profound meaning. It's so funny when I am in my office singing a trash pop song and my girlfriend is next to me and asks what I am doing.
Arthur Ouinet: We don't work in the same way. For me, I have to produce something which is just one part of a long chain of production. You are lucky, because you can manage it all with your mind and your voice. In 'La.Sape' we are a 'functional' pair. Being different is what makes us who we are. There is also a sense of synergy with Samuel, who contributes his creative process. He challenges us, which is the only way that we end up with something good. You are pretty independent.
David Simard: Yes, I self-produce and organise my concert dates, but I would love to have a booker and maybe a manager, only if it is someone really enthusiastic, who understands me. All of that would help me to be a bit independent in my work. I tried to work with my fiancée, Anne Vegnaduzzo, but we quickly learned that it was too complicated. She supports me 100% and she helps me. She is an artists' agent, and sometimes we work on a project together, which isn't linked to either of our careers. She likes to follow me so that we can be independent in a big city. We'd like to live in a calmer place, because I spend so much time on the road and on tour. Paris, for me is a place of admin work and it's where I meet loads of people from the music industry. Montreal, Vancouver or Toronto on the other hand, where I spend a lot of time, there is a strong folk industry over there, In Paris there are more people at my concerts, but often they come alone. It's very interesting, because French people rarely do anything alone. even the word in french means 'lonely' and not 'alone'.
Arthur Ouinet: Do you play at festivals?
David Simard: Yes. I really like festivals, it's a completely different experience. Given that my music is sombre and slow, it's funny because the organisers often struggle to find a place for me. But I have been a musician for ages, so I can adapt, I could do a more upbeat country set for all of the people who like that type of thing. There is a Canadian festival which is called 'Tiny Lights', in a village which only has 200 citizens. Beforehand it was a miners town with 1000 inhabitants. There are 2 hotels, a church, a school, a community centre and a bar.
Arthur Ouinet: There's always a bar!
David Simard: Haha yes! The festival takes place in all of these buildings. I played in the church, it was great, there was a very specific atmosphere, which sings back to you! Being in a church also stops you from swearing, especially when there are children. After that I played in a carpentry workshop in Paris. It was a magnificent experience, a truly incredible moment. There were 50 people standing shoulder to shoulder, all crammed into the space. These people will never forget this unique experience, I believe that I had the rare opportunity to touch the public in a profound way.


Arthur Ouinet: Do you have groupies?
David Simard: There are some people who have fun on their own! According to my Facebook page, they're 50% women and 50% men, who are between 26 and 48. It's people who want to experiment with something sincere and who really enjoy a relaxed evening, where you can take your time and have fun. Normally, I start my concerts with a really slow song, and straight away everyone wants to stay! And you, what kind of people buy your clothes?
Arthur Ouinet: We've chosen to create a brand inspired by work clothes, for men, because that's what we wear. But as we go along we have seen that it's intergenerational, our parents and our friends alike can wear them. Some of the pieces can be unisex. A huge amount of work goes into creating masculine clothing in 26 styles, so for the moment, with our current means of production, we can't launch a range for women. But I wish we could. We make everything in France, and the fabric comes from here too. It's not at all so that we can make something proudly French, like Arnaud Montebourg with his striped marinière. It's because the people around us have excellent stories and craftsmanship. It costs more but we are lucky enough to have an assembly workshop which charges reasonable prices and we have optimized everything in terms of materials and sourcing so that the clothes come out at affordable prices for Made in France. Our prices start at 150 euros for classic jackets to 400 euros for coats. For the moment, we can't live off it alone. I work as a sales person for a big brand on the side. It's great training in terms of logistics and trends, even if we don't want to follow them at all, because that's the opposite of our ethos at La.Sape.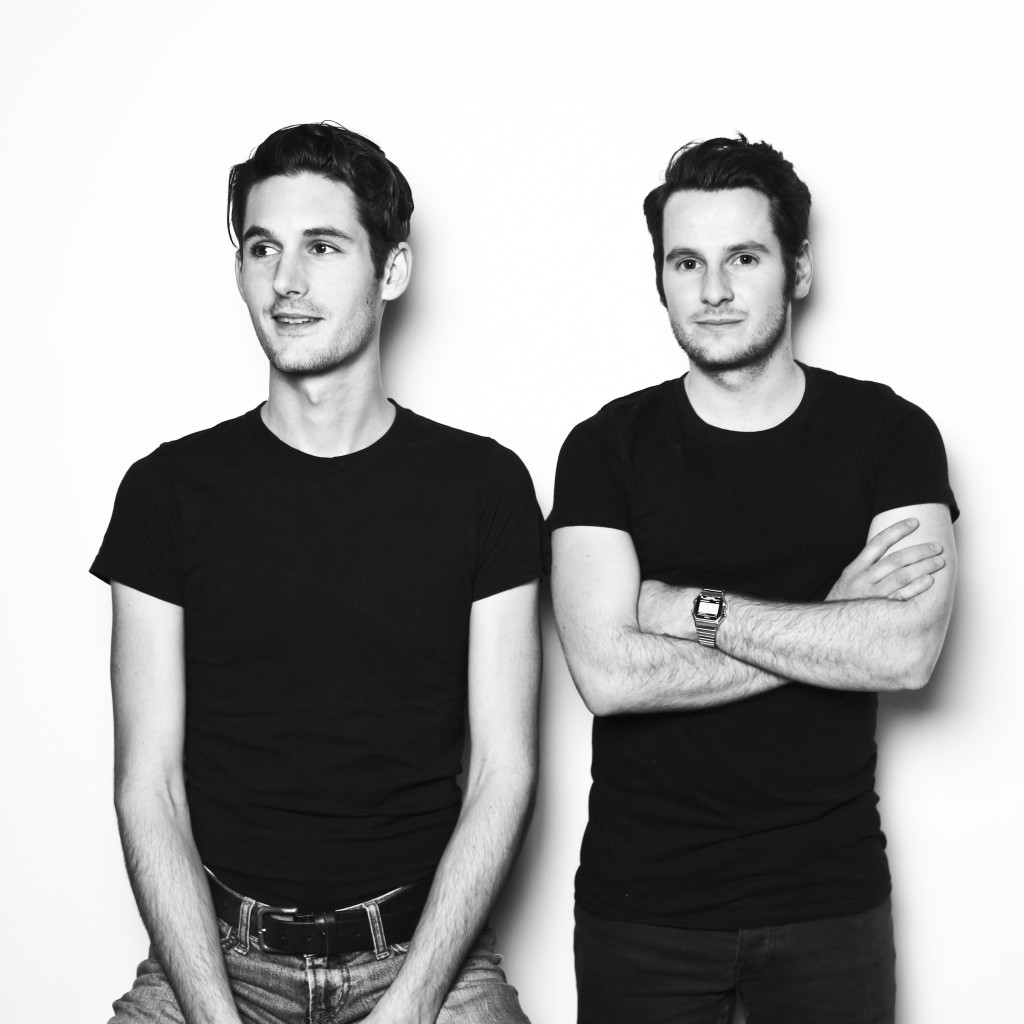 David Simard: To earn some money on the side of my music, I am actually a joiner and a carpenter.
Arthur Ouinet: That's why you live in Paris!
David Simard: Haha! When I'm in Canada, I try to do some extra work, as well as find some inspiration. Paris influences me, it gives me just as much as Canada. But it's almost impossible to get my head around, because there's always energy. Paris's spirit is never ending. The excitement lasts forever.
Arthur Ouinet: It's perhaps a little too lively at times, which is a shame. For me, Paris is the capital of fashion. It's a city which is both exceptional and crazy at the same time. I have no ties to this city, I never wanted to come and live here, though I like coming for a few days at a time.
David Simard: Only 2-3 days?
Arthur Ouinet: Yes, because there are too many drawbacks. The fact of being in Bordeaux and therefore in the provinces allows us to get a bit of distance from what we do and avoid getting too caught up in this very closed world of fashion, which eventually ceases to be interesting the longer you stay in the bubble. We try to come here every so often to see our friends and find retailers. We approach them and get chatting, in Paris, Rennes or Montpellier, for example. We target stores where we feel like our clothes would fit in.
David Simard: Do you have a spare room in Bordeaux?
Arthur Ouinet: Yes, please do come! Have you already been?
David Simard: 4 or 5 times, at the Fiacre and to a lute-making workshop.
Arthur Ouinet: I see. In Bordeaux, there are still a few places which are a bit more human, even if they're changing. It's a city with a huge musical and cultural background. Loads of things are going on all the time, but political events are making it stagnant, so it's not changing too fast. That's why I spend so much time there, it's a beautiful, happy city which also is a bit calmer than Paris.
David Simard: Yes it's good to get to know the opposite with Paris. I've been living with my fiancée for a few years now, but my career has always been based in Canada, so I often have to go back for work, which is such a pleasure. This summer, I am going to do a 3 month tour around the islands off the west-coast, which is paradise! There aren't many people, but on an island with 500 people, you can have 80 in a house or play an open air festival. I have some weeks off, which I like to spend with my guitar, my car and my tent, without internet or hot water.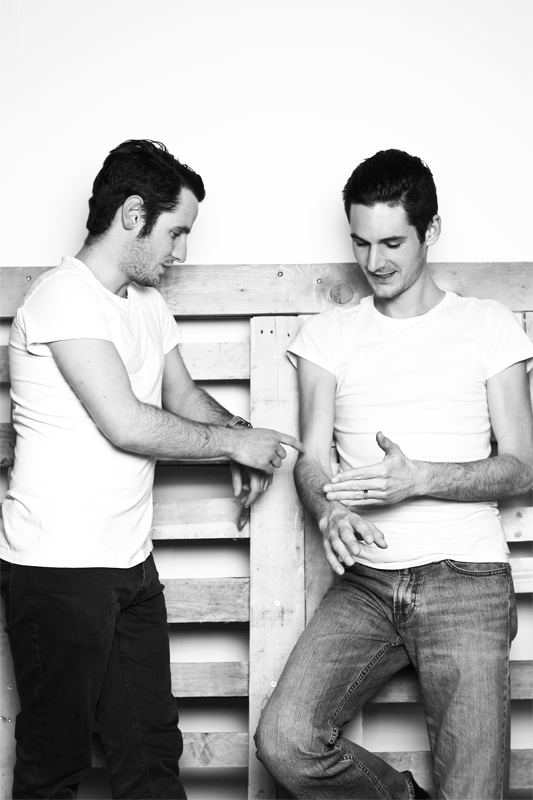 Arthur Ouinet: Not bad! How do you dress on a daily basis?
David Simard: In general, I just wear jeans and a T-shirt, I want to be simple and unpretentious, like my music. Its classic and works in any situation, and it's cheap and reliable! My music isn't trendy, it's just like my clothes, they have the same inspirations. I want to make things which are going to last, and be honest, true and pure, because these are the only things which concern me and which I respect. Its obvious that today the rhythm of life and the volume of information available to us is always changing, and comes more and more quickly. Things absolutely can't continue like this. I know why I'm doing music and I want to carry on nonetheless. It's sustainable, and that's what everybody is looking for. But most of the time, things that are sold as authentic are fake.
Arthur Ouinet: Completely. It's often a matter of marketing. We don't compare ourselves to others in our niche, because we know that we produce in France, in our workshop, and we see how it works with people who have been doing this for ages. There's heart and soul in our clothes. The first part of soul comes from the workers who make them. Once they've left the workshop, our clothes are very raw, so we have an expert who washes them. This treatment adds a bit more soul to the clothes. The feel of the clothes is sensational. So many other brands talk about their authenticity, even though their clothes have none. "Authentic" is such an overused word, Samuel Beraha forbids us to use it! It can be applied to anything: music, clothes, food. We just strive to reach normality. We aren't inventing anything new. The story of our brand is really the story of the relationship between Louis and myself, which stems from Samuel's story. It's a life project. I am totally with you, about what you say, that everyone wants to promote something sincere, even though in fashion, like in music, it's difficult to be trusted, because everyone's been let down by a brand or an artist.
David Simard: It's one of those things that the public picks up on quickly. When I listen to music, I can hear in the first song if it's too commercial, and I know straight away that it's fake and I no longer trust it, even if I go onto listen to the rest of the tracks. You're more likely to believe in something if you find someone who does it because they're passionate about it, instead of following the crowd.
Arthur Ouinet: What makes a good folk song, in your opinion?
David Simard: That depends, it could be something which really expresses an emotion or tells a story. If there are both of those in the same song, it's even better. I am always trying to accurately describe a landscape or an atmosphere through music and lyrics. Though it's visual, it's possible to do it in a song, like explaining the smell of spring, for example. I am always looking for texts and music which work together to create a visual. It's not often that I manage to find that.
Arthur Ouinet: Definitely. I totally share your vision and I understand how hard you work to find this balance. For us, we wanted to create masculine clothes which were practical in everyday life. There isn't this consumerist aspect of disposable goods. We don't have any esthetic pretense, even if we add beautiful details to the clothes, in terms of practicality, the clothing stands the test of time. They are details which make a real difference. For example, our buttons are sewn on at two points, and the trouser pockets are made from the same material as the trousers themselves, so there's no risk of them getting holes. You have to surprise people; so we try to do a bit of alchemy, to mix materials which don't necessarily fit into a theme. We have to meet certain specifications which is difficult. My associate Louis and myself, we'd like the brand to still be around in 5 years, and to have the same ethos, we don't want to lose the spirit of the brand.
David Simard: Me too!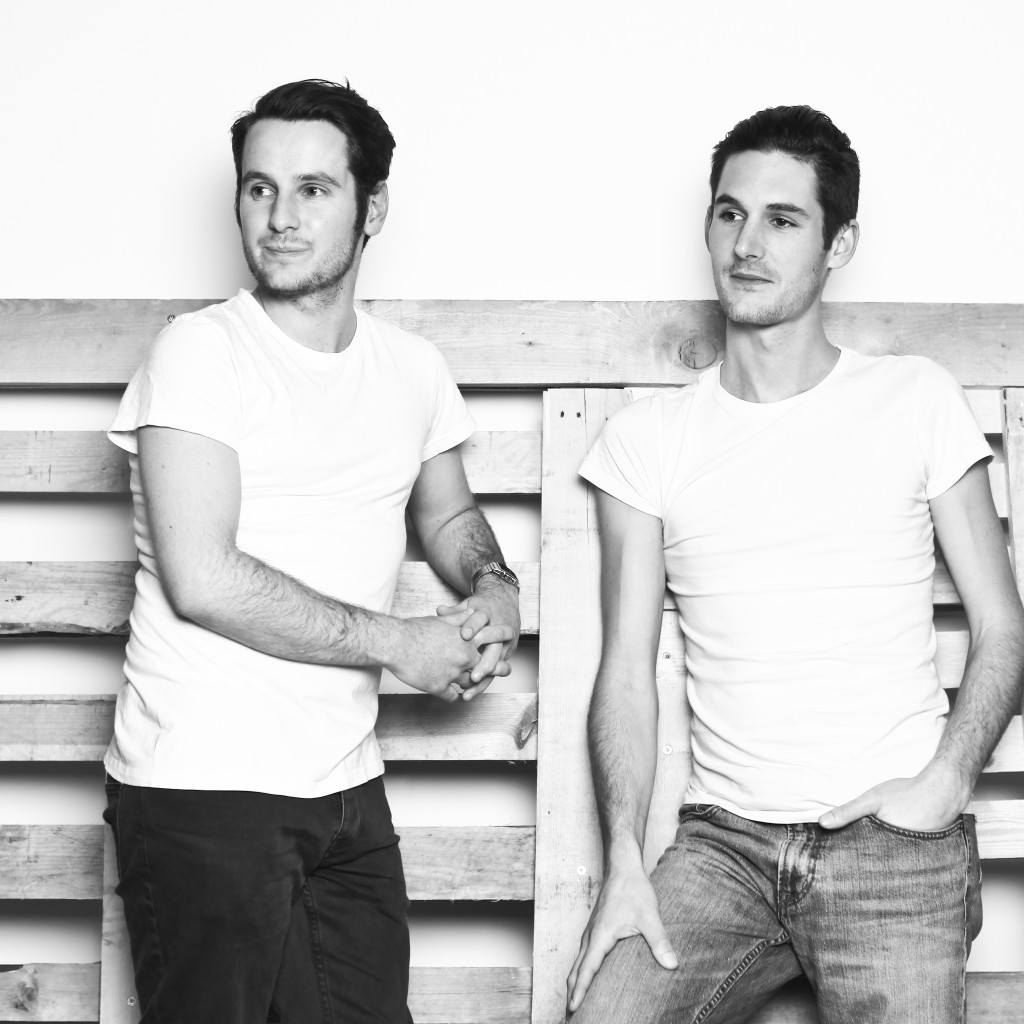 ++ Follow Arthur Ouinet on Facebook, Instagram, his personal Instagram account, LinkedIn and buy La.Sape!
++ Follow David Simard on Facebook, Soundcloud, Bandcamp, Youtube, Instagram, Twitter and buy his new album "The Heavy Wait"!
Interview by Séphora Talmud // Photos: Élodie Daguin.
Translated by Christabel Chubb.