Words by Séphora Talmud // Photos: Elodie Daguin.
Translated by Kasturi Pindar.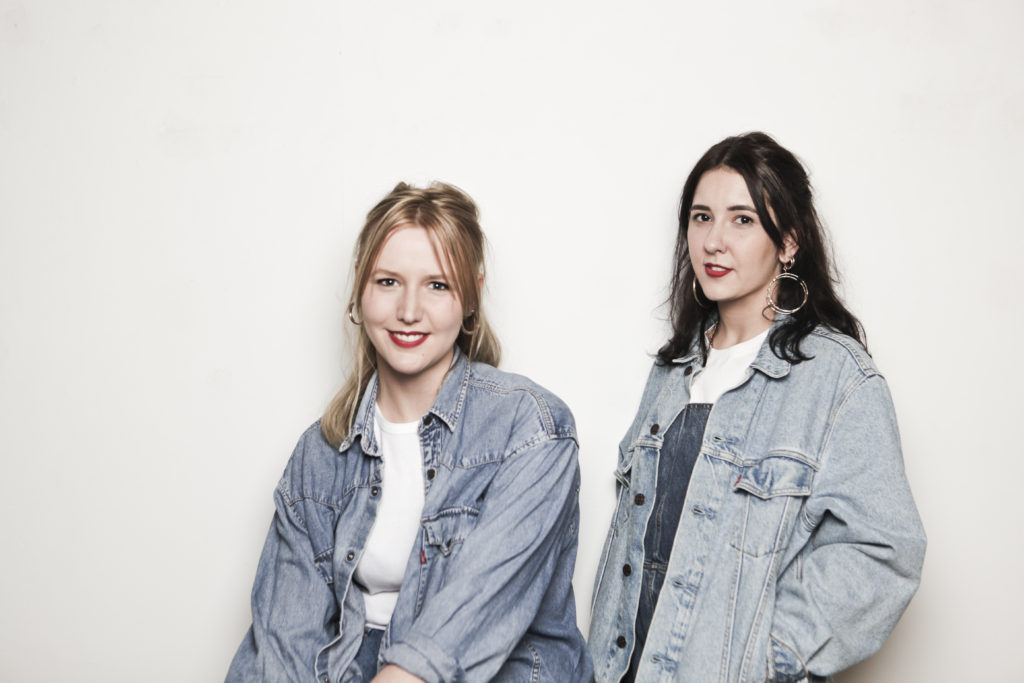 Camille Wilmot and Juliette Desplains are French digital natives who have created their own professions from scratch.
They discuss their desire to work in their preferred fields: for Camille, music and for Juliette, fashion.
From how they launched their businesses to their career aspirations, they talk about what inspires them and the things they'd like to achieve, both personally and professionally.
Two individual paths worth following…
Your favourite colour
Camille Wilmot : Green
Juliette Desplains : Terracotta
A city where you'd like to live
Camille Wilmot : Paris
Juliette Desplains : Paris
What do you look for in a man/woman?
Camille Wilmot: Sense of humour / sense of humour
Juliette Desplains: A guy who listens / boldness
Juliette Desplains: So, are you happy to be my doppelgänger?
Camille Wilmot: (laughs) Yes, it's funny! It's true that we have similar traits. There's actually something in the eyes. When I showed my friends photos of you, they didn't see it at first, because my defining features are that I'm tall and blonde. They said "well no, she's a brunette with brown eyes." "Yes, well there are other factors too", and then, they started to see it, "Oh yeah, the eyes, the mouth, the cheeks…" In any case, I wouldn't mind being brunette!
Juliette Desplains: That's funny. How old are you?
Camille Wilmot: I'm 29, how about you?
Juliette Desplains: I'll be 28 soon. Are you from Paris?
Camille Wilmot: Born and raised. And you?
Juliette Desplains: In fact, everyone I meet here has mixed origins. But I'm 100% from Picardie! So I used the pseudonym "Kilhak" on Facebook, it sounds Bulgarian and I like it a lot. It's annoying, but when someone asks where you're from, and everyone comes from really cool places, saying that you're from Amiens is less exotic.
Camille Wilmot: So, what do you do?
Juliette Desplains: I'm a stylist, and I've been working freelance for a year, mainly for trend agencies, because I spent a few years doing internships in agencies in London and Paris. I also give classes on fashion design and the history of fashion. What about you?
Camille Wilmot: Like you, I worked in agencies for a while and then I started my own one, which is fairly confidential. I give advice about brands and music, bookings, dubbing, production from music to image… I provide additional support to creative teams to inspire them and advise them about everything to do with music.
Juliette Desplains: Cool! My work is similar, but the stylist version. What is it that you like about your job?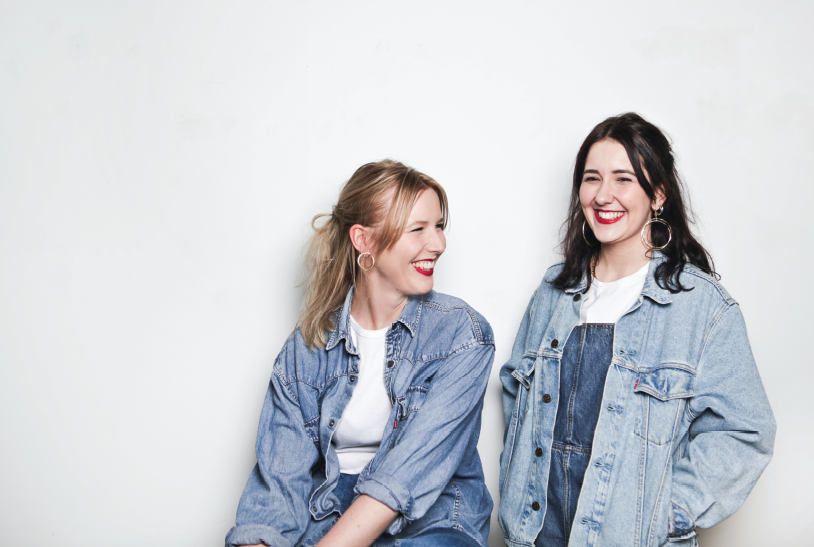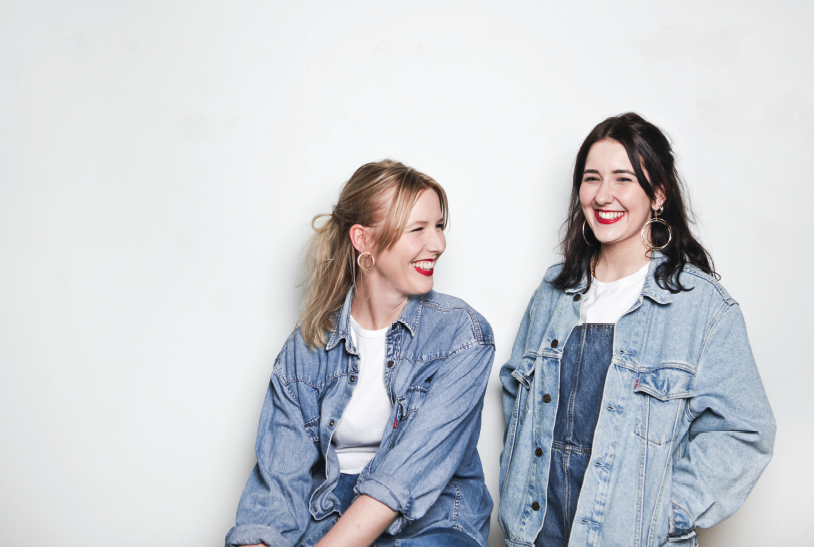 Camille Wilmot: Listening to music all the time and helping people to discover things. What I really like is starting from a brief which is pretty dull, and saying "This isn't what you want", and getting them to listen to a band or the music that they had in their head the whole time, but without knowing how to express it.
Juliette Desplains: Do you travel much?
Camille Wilmot: Yes, it's fun. I prefer cities to jungles and beaches, so I haven't done the classic 'trek' through South East Asia. However, I have been to Shanghai and Beijing… I went to New York and Milan recently.
Juliette Desplains: What for?
Camille Wilmot: I went to New York and Milan to scout locations. Generally, I work with French brands and bands, but sometimes I advise internationally. In NYC I worked with bands from New York, but I get the impression that there aren't many left, they're all in LA, and it's getting harder and harder to find good bands there. Travelling for work is quite a new thing for me.
Juliette Desplains: How did you start?
Camille Wilmot: In fact, I worked on some foreign projects in my previous jobs, and also I've travelled a fair bit, especially in the US. And now, the agencies I work with ask me for advice about the places I've been to. I go and have a look around, I'm always curious to go and see different places, and then I can reuse them in my work – using all the knowledge I've accumulated from a creative perspective, whether it's music or in another field. Have you had much chance to travel?
Juliette Desplains: Not loads, but every time I do it's somewhere fairly urban, in European capitals like London, Berlin or Barcelona. They're not far, so I can go for a short time. They're lively and there's so much to do, at night and during the day. I'd love to go to New York, but I haven't yet. And what did you study?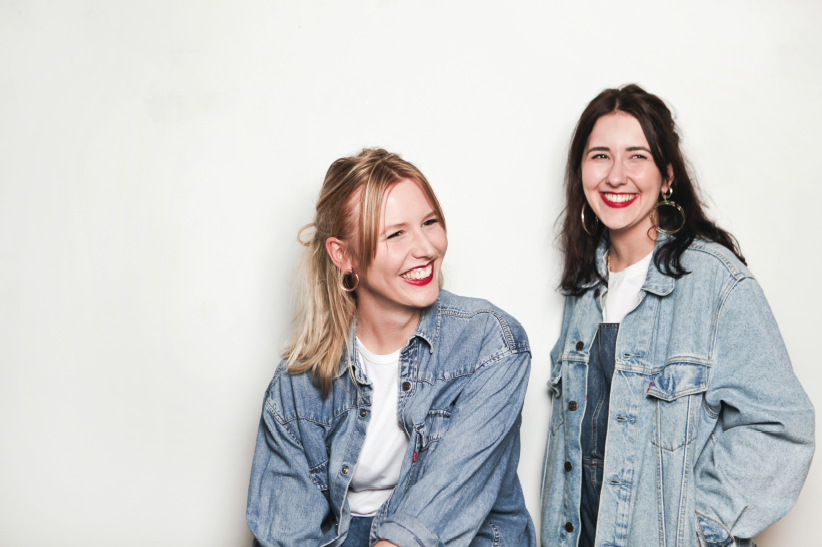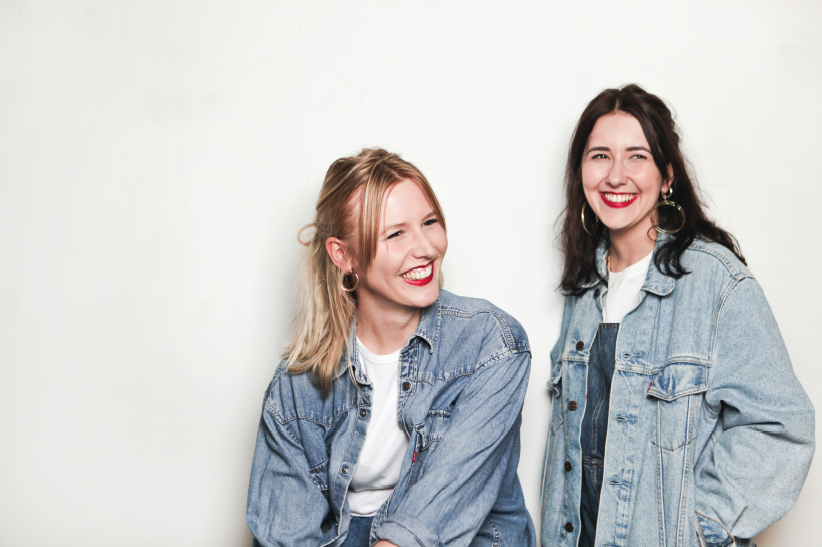 Camille Wilmot: I have a bachelors in Applied Foreign Languages, also known as the route you take when you don't know what you want to do.
Juliette Desplains: (Laughs) People say that every time.
Camille Wilmot: It's mad. Today, my friends from the course… one is a pastry chef, one is a stylist, one works with wine, and one does photo production, another does set design… So I did that, and afterwards I did a Masters in communication at Assas, at the IFP [Department of Communication and Information Sciences at Panthéon-Assas University, Paris] and a thousand internships. I started in publishing and in fact that's even more saturated than music. Finally, I found a sort of compromise by working in an agency while giving music advice, and that was cool. I started by giving editorial advice, but I hadn't planned it, it just happened that way. It's something that didn't really exist, so when I established my business it seemed to make sense. Ultimately, there's quite a few people who need it.
Juliette Desplains: Sounds great your job!
Camille Wilmot: Yeah, it sounds cool on paper. I'm just beginning, so I'm made to work on tiny budgets, I something go backwards and forwards a lot with my clients, so it's not ideal either. But still, I'm pretty happy and I'm proud of the projects I've worked on. And you, what do you like about your job?
Juliette Desplains: Combining things, constant research for images, inventing little stories, because it's a lot of moodboards, new ranges of colours, so it's good way of making up a little film in my head.
Camille Wilmot: How do you organise your research?
Juliette Desplains: Seeing as it's all about trends, I always have to link it to the latest catwalks, so thanks TagWalk! I also use Pinterest, and otherwise I look at magazines and editorials to find new photographers. I'm inspired by everything around us. I can easily go to see a show that doesn't really inspire me at first sight, but I go out of curiosity. I also like different things, even if they're "ugly". I love people with protruding ears, for example. Recently, I showed my colleague a thing with a model like that and they said "oh, but no, it's ugly, she has sticking-out ears!". But it's so beautiful, so charming! 
Camille Wilmot: You know, there are so many things that move me, but which are a bit silly too. For example, group things, like a football match, a symphonic orchestra or Beyonce's show at Coachella with her hundreds of dancers… People with a common project, who create something together, I find that beautiful. Not necessarily visually beautiful…
Juliette Desplains: It's about emotion right? It's true that it's beautiful. Anyway, your job is also linked to image, even if the briefs are more text-based.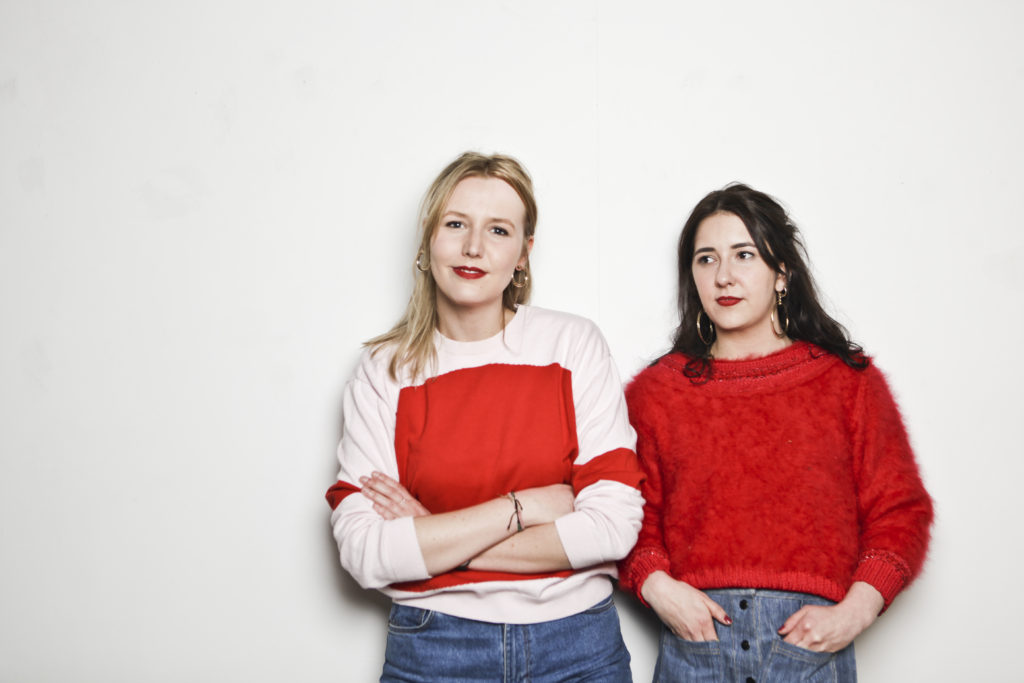 Camille Wilmot: Generally, the people I work with are either agencies or brands. They have more of an image-based vision, like a set design for an event, for example. I prefer to work with that, because they have more expertise on that subject. I'm able to find the right match between images and music. It could be images of established brands, so I often work from their moodboards and their references, and I suggest music that goes with their visual look. Culture generally makes me tick. I find my references elsewhere, in photo exhibits, art galleries, at the cinema. I try to improve myself, I read a lot. I've just finished "Petit Pays" [Small Country] by Gaël Faye, about the Rwandan Genocide, it was really well written, very moving. I read it just after "Half of a Yellow Sun" by Chimamanda Ngozi Adichie, about another civil war which, this time, affected Nigeria in the 60s… Historical events which I've never studied.
Juliette Desplains: That's interesting! And have you always just about known what you wanted to do?
Camille Wilmot: I was a bit stressed for a while about not having a precise plan, especially when I was younger, it made me anxious. At uni we were lost, we were pushed to find internships and develop concrete skills, whereas I was too comfortable in my cocoon of university education. I didn't know what to do with myself and I was in a state of panic. I realise that I couldn't have anticipated what I do now, so, even though I have ambitions, from now on I'm going to let myself live. I tell myself that it will come by itself if I'm true to myself and my principles! (laughs)
Juliette Desplains: I don't even know what I'm going to do next month! Basically, change makes me feel quite anxious, but I'm getting used to it and up to a limit, I like it. For me, stress comes in peaks and troughs. Sometimes I like being able to go out during the week, there are some advantages but behind that you have to be on your guard all the time.
Camille Wilmot: Once you've attracted a clientele, people start calling you more often and you get good references, and being able to go out during the week comes to an end. Word of mouth is important in my line of work. I chose freelance for the independence, but when all is said and done, you're always dependent on someone. For me, I depend on my clients. I wanted to test out entrepreneurship, I get the impression that there are more and more people around me who are choosing this solution. I found it cool, and in France you can just start your own business, and so I tried it a year ago and for the moment it suits me. That's not to say that I won't feel pressure one day to depend on just myself, as it's more stable to be employed by someone else, but for the time being it suits me.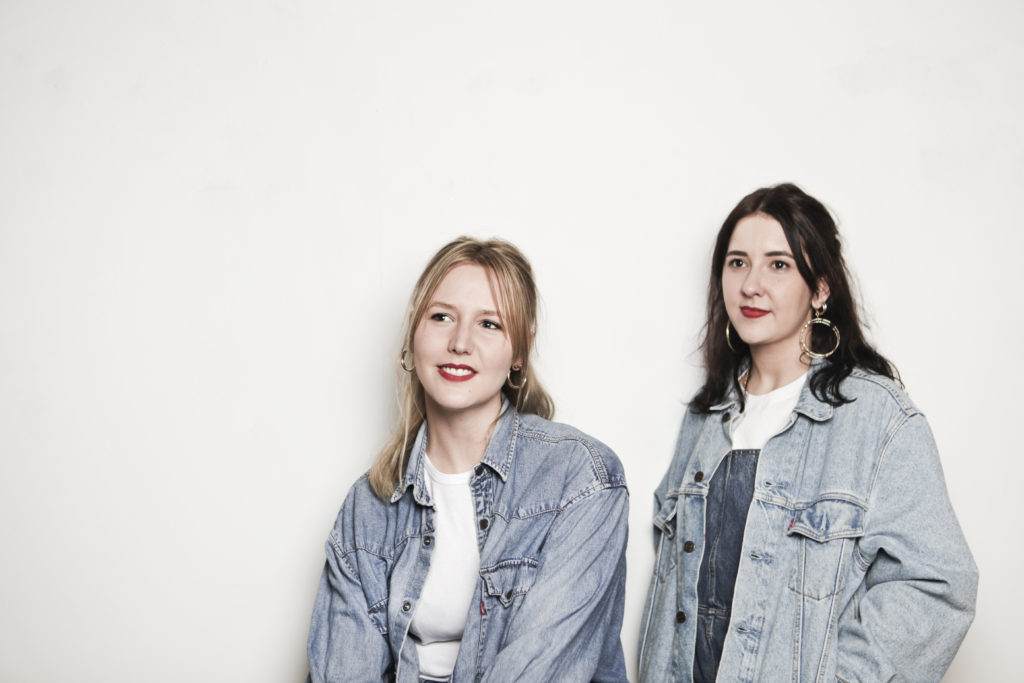 Juliette Desplains: I chose without really choosing, because I needed to work and in fashion, in style, it's difficult to find a permanent contract. There aren't a lot of them at the head of the trend forecasting empire. I went freelance to be able to do what I wanted. Otherwise, I could have found a more stable job, but in another line of work.
Camille Wilmot: Yes, now you mention it, me too, if I was to get an offer to work for another company doing exactly what I'm doing today, what I love doing without the admin part, maybe I'd take it. It's not really something that exists, so I kind of made it for myself.
Juliette Desplains: Yes, in freelance you create your own work in any case.
Camille Wilmot: What would your greatest dream be then?
Juliette Desplains:Frankly, I love what I do and I love my clients. The first time that I opened a trend book at a fashion trade show I knew that was what I wanted to do. In my dreams, to have my own trend agency, that wouldn't be so bad either. What about you?
Camille Wilmot: From a professional point of view, continuing to do what I do, with bigger budgets and an established legitimacy. More generally, to be able to accomplish my goals, and to stay close to my friends. But like I said earlier, I don't have any particular expectations or ambitions for 'LIFE'. It's not like me to look forward 10 years, I do my thing, I enjoy it, and I see what happens…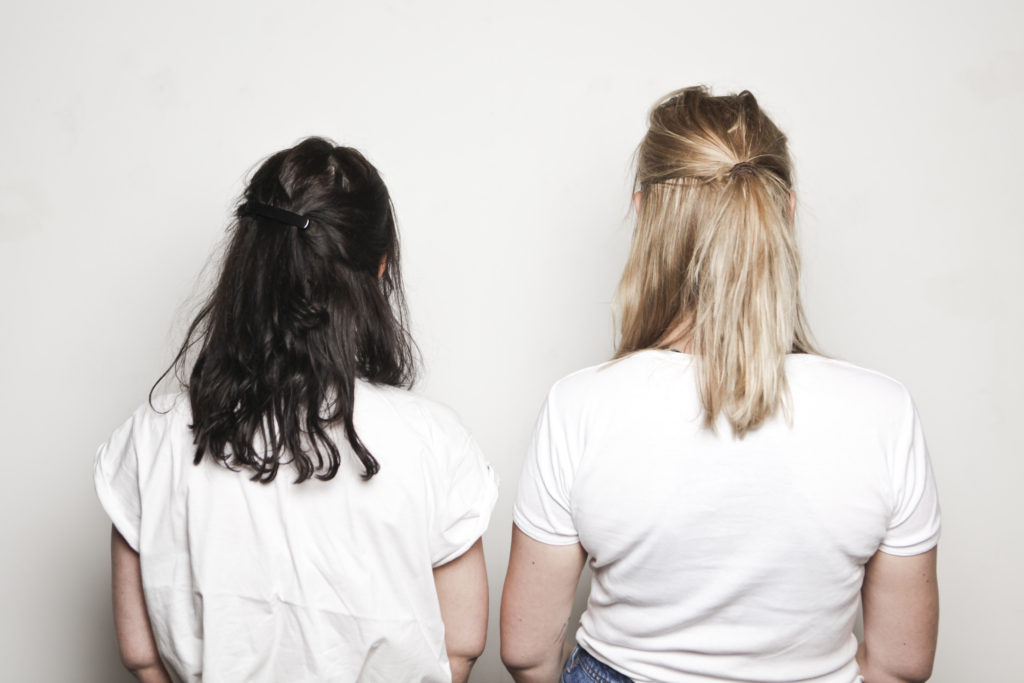 ++ Follow Juliette Desplains on her website, LinkedIn and Instagram.
++ Follow Camille Wilmot on her website The Sooner.
Words by Séphora Talmud // Photos: Elodie Daguin.
Translated by Kasturi Pindar.