Interview by Séphora Talmud // Photos: Élodie Daguin.
Translated by Christabel Chubb.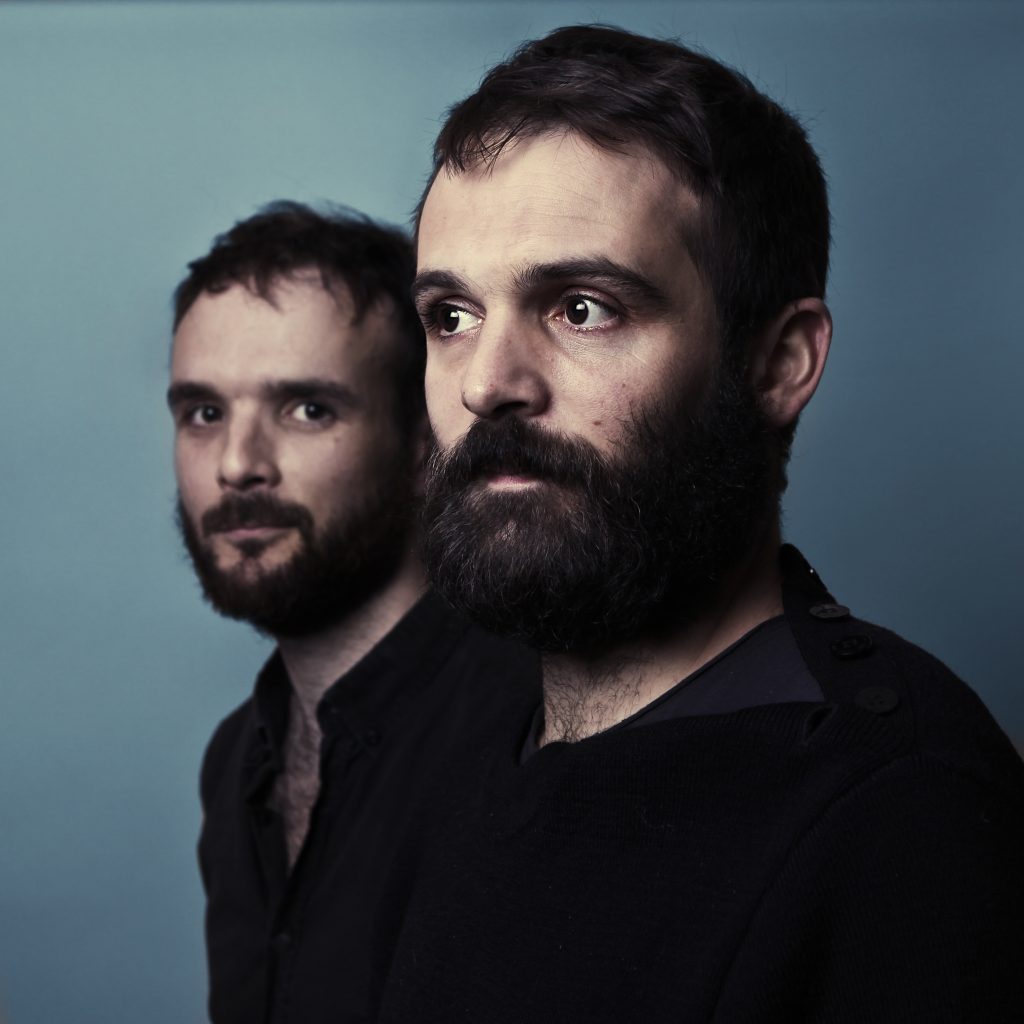 Julien Gasc and Benjamin Mege are Doppelgangers. We challenge you to spot the 7 differences. One is a well respected musician among his label, Born Bad Records and his colleagues there, the other is a director recognized by SXSW, the Berlin Music Video Awards and the International Music Videos Festival… These two complementary artistic talents need to be brought together so they can see their spooky resemblance for themselves. But other than their appearance, what do they have in common?
What do you do?
Benjamin Mege: I work with a collective to make music clips under the name 'Dent de Cuir' and I do a lot of drawing on the side.
Julien Gasc: How did you become a clipper?
Benjamin Mege: It's complicated, but in the last decade, I feel like both the soundtrack industry and the music industry are in decline. I am part of an independent duo with my friend JP who lives in Montreal.

Julien Gasc: In what way are you independent?
Benjamin Mege: We are defending the freedom of artistic music. You have to know what your limits and compromises are that you are willing to accept with the production companies. They try to make money using our talent, purely for the sake of their careers. For us, we want to make clips which are really great, even if it means we spend 4 months working on them. You could talk directly with the artist, you could go for a drink and quickly sort out all of their questions, while while big production companies generally agree more on the budget for a clip, certainly, but as a director, you work for a bit of extra cash, with an army of marketers who think of the artist as a product, or a brand. That kills design. You see rubbish clips everywhere these days.
Julien Gasc: A great film came out in 1980, of this kind of level, 'Le coup du parapluie', with Pierre Richard. It's exactly that/ There is a scene where he sells dog food, called 'Ragoutoutou', and he has to find the song which fits well with this name. He ends up with "Ragoutoutou, le ragout de mon toutou, moi, je suis en fou". The film is great!  
Benjamin Mege: Not bad!
Julien Gasc: It's quite a strange field to work in. In France, the independent music scene is only about 1000 people strong. At least bands don't become musical products and aren't swallowed by a huge turnover or a huge record company which offers them 50 000 euros to buy their material and which sets them up with a stage manager who is going to become their Roadie and also tiresome add-on who might cause trouble in the group… Being independent is an escape from the politics of the industry, it's priceless!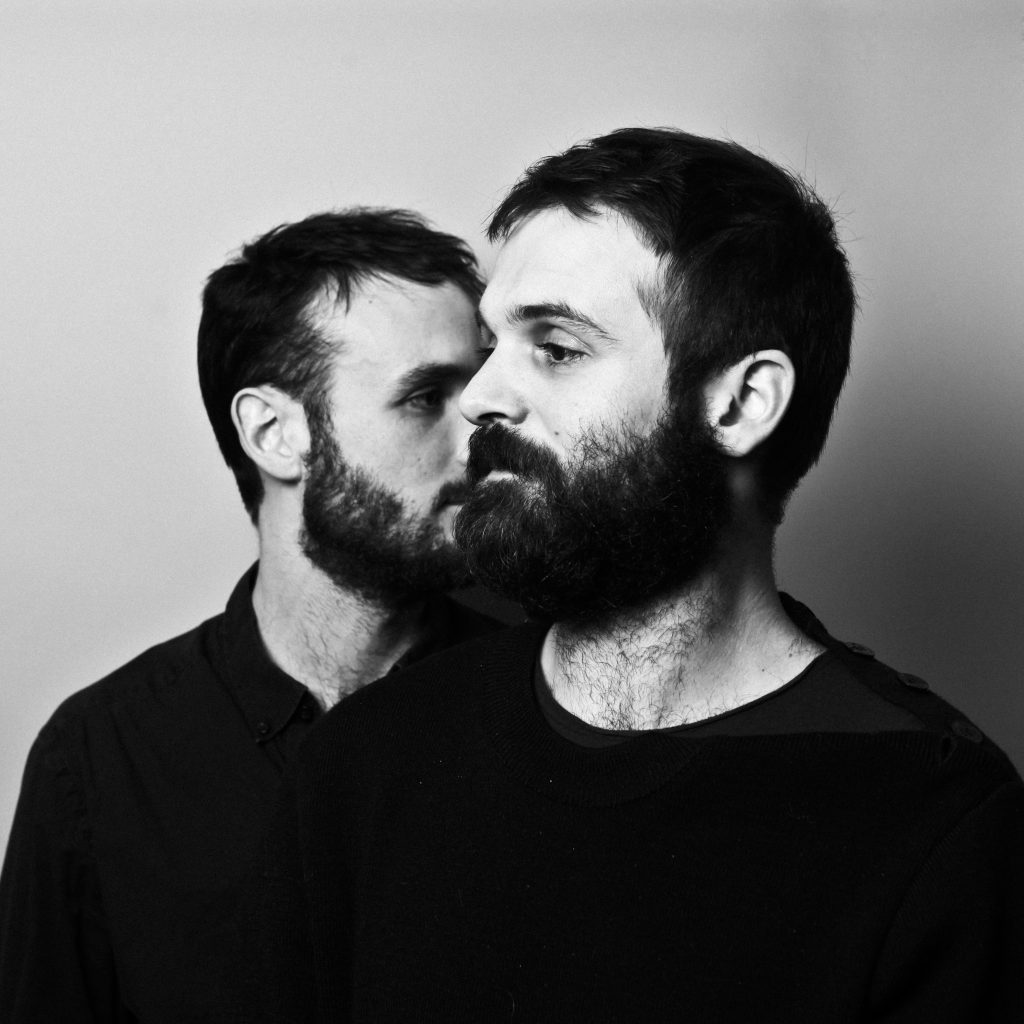 What inspires you?
Julien Gasc: I am inspired by daily life. When I'm not on tour, I just relax in my house in Yvelines, with the catholics who go to the church just next door. I try to create something every day. When I don't manage to write anything, it's so annoying, especially if I don't have any marjoram to help me sleep, because the melody is stuck in my head all night. The next morning, if I still can't think of any lyrics, I re-read all of the sheets of paper that I screwed up the day before, throw them all in the fire and start again with a blank page. Though sometimes, I get it right first time.
Benjamin Mege: Same. Of course, you can't stay at home, in your office.You need to get outside and clear your mind. Living in Paris can be inspiring, with all the people, the exhibitions… but it's also very complicated. When I'm working on something really important, I go to my parents house in Auvergne, where I always relax between the volcanos. The discussions and confrontation of ideas with my partner and my friends also helps a lot. You have to be very openminded and let ideas come to you.

Julien Gasc: What does Dent de Cuir mean?
Benjamin Mege: I don't know. We made an unofficial fan clip for Siriusmo, and I asked JP what we should call it. He sent me a list as long as my arm with great band names. My DJ name, Automatic Chaton, comes from this list.
Julien Gasc: So you make music?
Benjamin Mege: I stopped 4 years ago because it was too time consuming. It was a great way of creating something with my friends. I liked that music could spread ideas. That's how I ended up making clips. I listened to a lot of electronic music, such as compilations by Thunderdome, and to hardcore and gabber…I would have loved to go to a rave, but I was a bit young at the time. I was born in 1986. How about you?
Julien Gasc: I was born in 1980. So I was right in the middle of this scene. I was born in Castres, I grew up in a natural park in Tarn with my parents, a fairly well-protected green area. Castres, it's a bit like the Seattle of the south west. There are two drug mafia groups who always come together in my grandparents' village. There's no work, no hope, but loads of drugs. In the 1990's, raves arrive. I started to go to them when I was about 16.
Benjamin Mege: Tell me about them…
Julien Gasc: Under the influence of drugs, people stick to the speakers like glue. The speakers were like walls of sound which were more than three meters tall. One night, we found a guy who had taken LSD and who was asleep on a bass amp. A friend woke him up and he had actually become deaf.  In the summer, there were techno festivals and things like that, it was really violent. We found it a bit like that in Serbia, when we went to Sarajevo, with the turbo folk movement. People really let themselves go. In the evenings at nightclubs, everyone is polite, they drink a lot, take a lot of drugs and show off a lot. There are firearms and customised cars.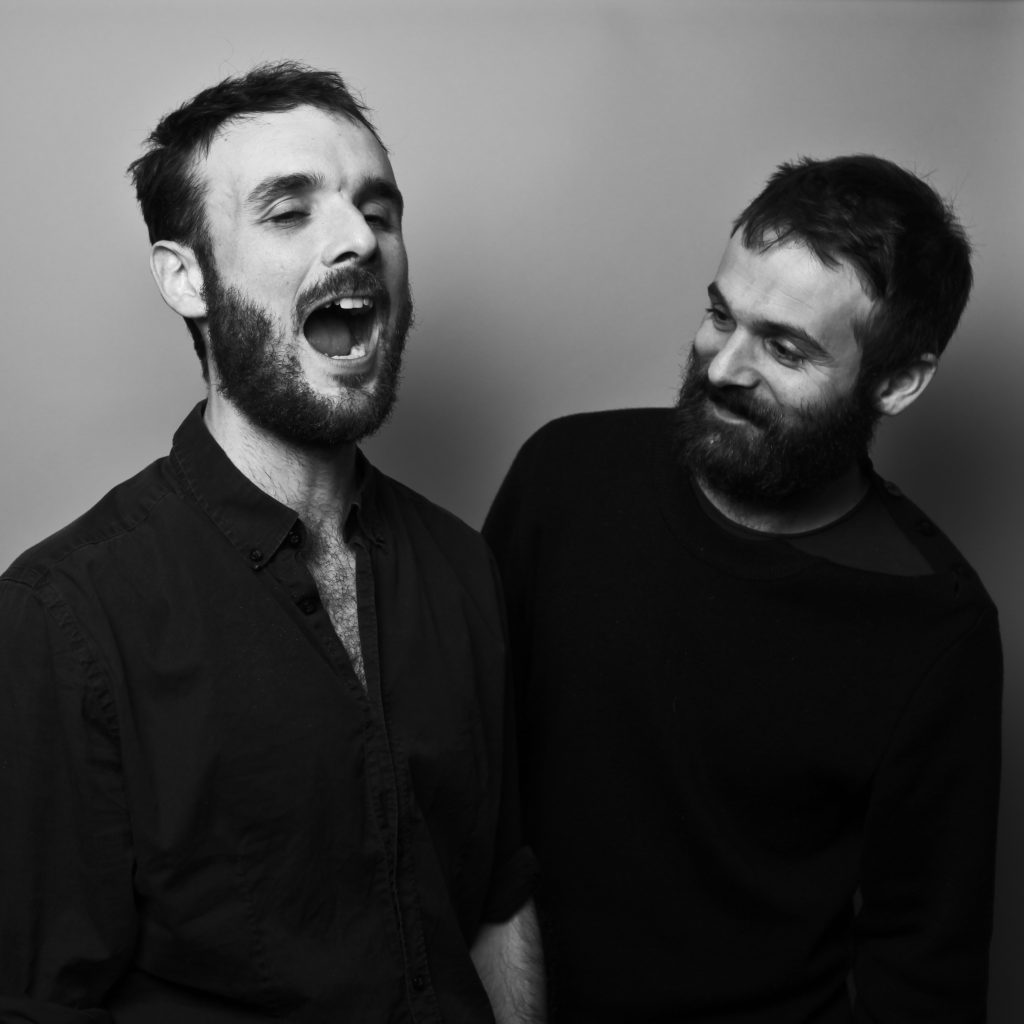 Benjamin Mege: Are there girls there?
Julien Gasc: I was shy and constantly looked for love at these parties, but they were no place for romance. Girls acted hard; they shook hands. As soon as you approached pretty girl, there were 6 other guys around who told you to go away. I remember, I tried to introduce Junky de William S. Burroughs to a girl who I thought was really cute. We went to a rave at the weekend and then on Monday I called her parents house. They told me that their daughter had gone to a psychiatric hospital…. There are a few guys who linger around girls.
Benjamin Mege: Wow. And what do you do now?
Julien Gasc: I make music. I started when I was quite young by training in classical music, then when I was around 14 I spread a bit a terror in the village with a punk group. At music college, I did some free jazz with my friends at Beaux-Arts. In 2003, I got involved in pop music with Hyperclean and I started to establish myself as an independent professional musician. At the same time, Aquaserge began in 2005. In 2008 there was Stereolab. As well as that, I have my more current pop-up project, where I sing in French. The album Cerf, Biche et Faon was virtually made in one go.
Benjamin Mege: Like a sequence-shot, with all the flaws and things which just happen accidentally. Mistakes are interesting.
Julien Gasc: Let's talk about your amazing clip 'She's Bad': she's a great actress! Is it not a fantasy of directors to sleep with their actresses?
Benjamin Mege: No, and especially not with this actress who does cabaret, and other sexual things, and who is completely relaxed about all things about everything like that. When you say to her « go ahead, bite the dildo», you feel a bit embarrassed, but she doesn't at all. That gets rid of any sexual tension. Sex is one of those rare things which brings an animalism, the idea of mating and eroticism, far from any reason.
Julien Gasc: Our sex culture, it's hardcore american vulgarism… There is a song on my album called 'Le Sexe Domine' (sex dominates). I wondered I could do after the Pink Floyd song 'Astronomy Domine', and I came up with that.
Benjamin Mege: You've brought up the question of sexual education. Mine, it was from porn magazines and porn sites. My parents had a rather strict catholic side to them, and when I discussed sex with my dad, it was very tense.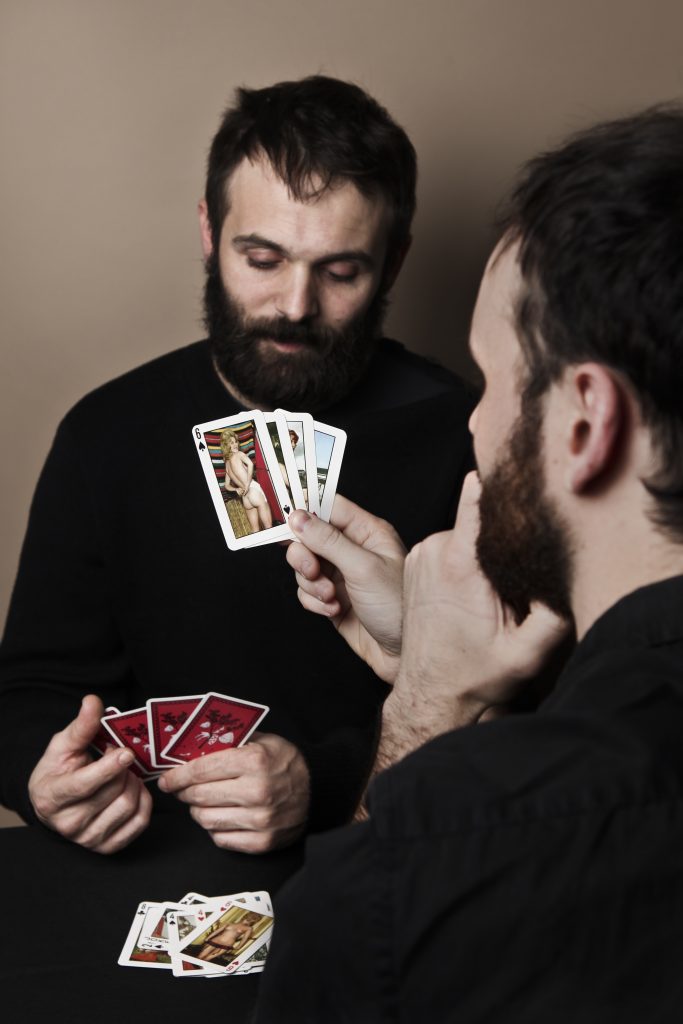 Julien Gasc: What happened?
Benjamin Mege: At the time of the 56k modem, when you paid 20 euros for an hour of internet access, and I gave the game away by going on «sites de charme», which are porn sites, as France telecom put it. They called my dad, who yelled at me, telling me the internet was disgusting. I was so embarrassed.
Julien Gasc: I was lucky. My dad had but some raunchy comic books like Manara in the library. I had always been a night bird going hunting for prey, a bit like an owl , often thought of by guys as Casanova or Restif de La Bretonne. But we are all animals. Incidentally, I am getting married this winter to get out of this nocturnal, hectic life which is exhausting me.
Benjamin Mege: Why did you choose music?
Julien Gasc: It's the only groundbreaking medium: You close your eyes and you feel as if you are falling through space. Though that wasn't the case when I had to see Julien Gasc Clerc in concert with my mother, and I started to cry during Femmes, je vous aime. My nerves gave way… I found that both beautiful and incredibly vulgar. I had forgotten my earplugs, and about half an hour later, despite being in the open air, he screamed and it really hurt my ears. So I went and waited for my mother at the refreshment counter.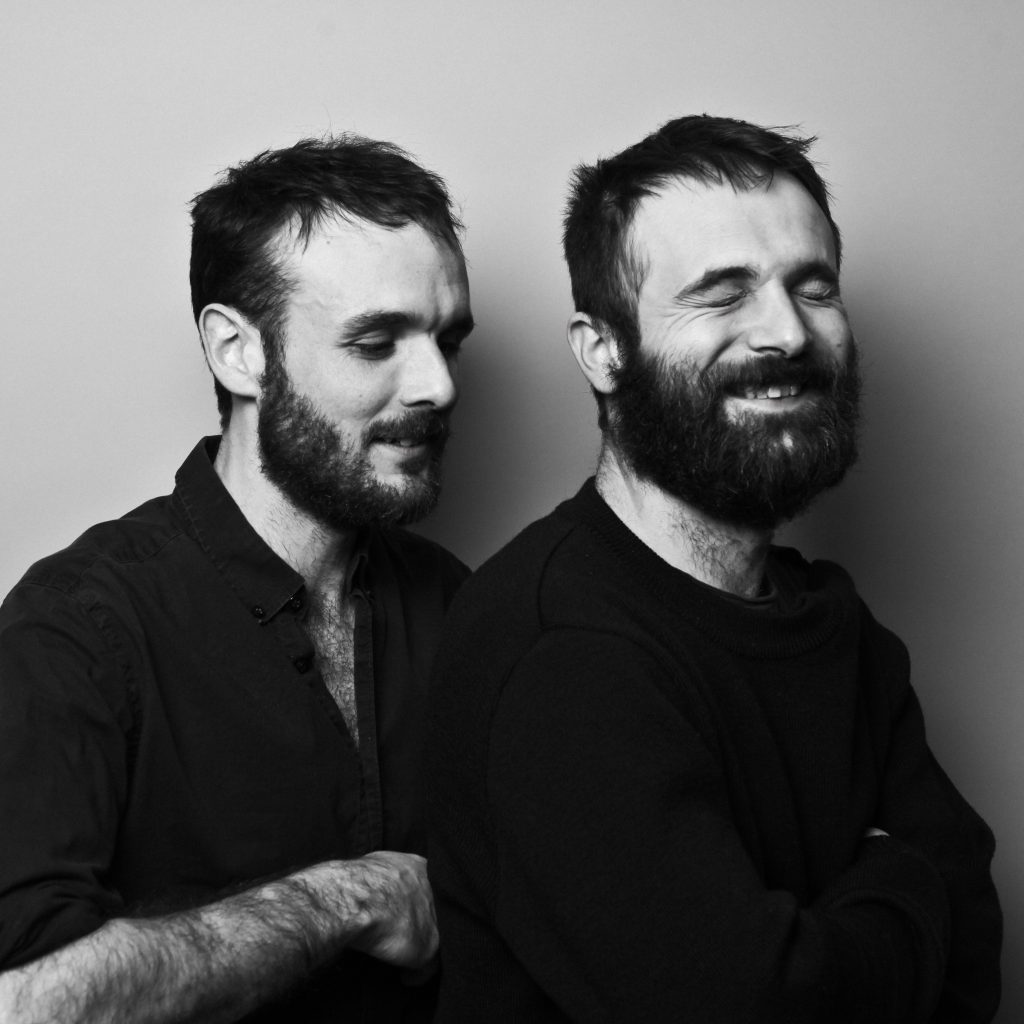 Interview by Séphora Talmud // Photos: Élodie Daguin.
Translated by Christabel Chubb.