Interview by Séphora Talmud // Photos: Élodie Daguin.
Translated by Christabel Chubb.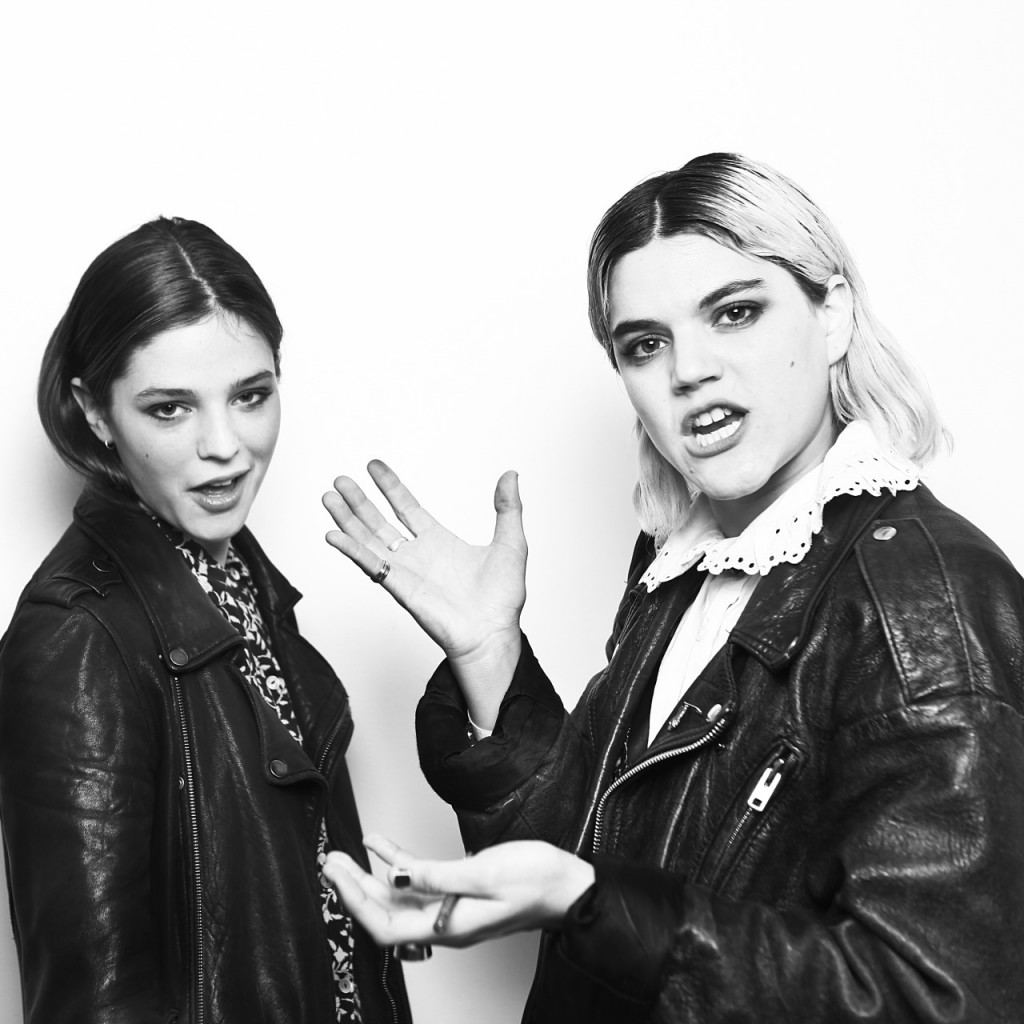 To my right, Soko; a comedian and musician. To my left, Juliette Lamet, a comedian and model. One has hair which is a mix of bleach blonde and brown, she's pretty and wearing a leather jacket. The other is pretty with light brown hair, also wearing a black leather jacket. The two spookily similar young women could play each other in a film. This is the first meeting between the two soul sisters, just as Soko's new album is coming out.